Bryan Olsheski Quartet featuring Bobby Floyd and Louise Salvador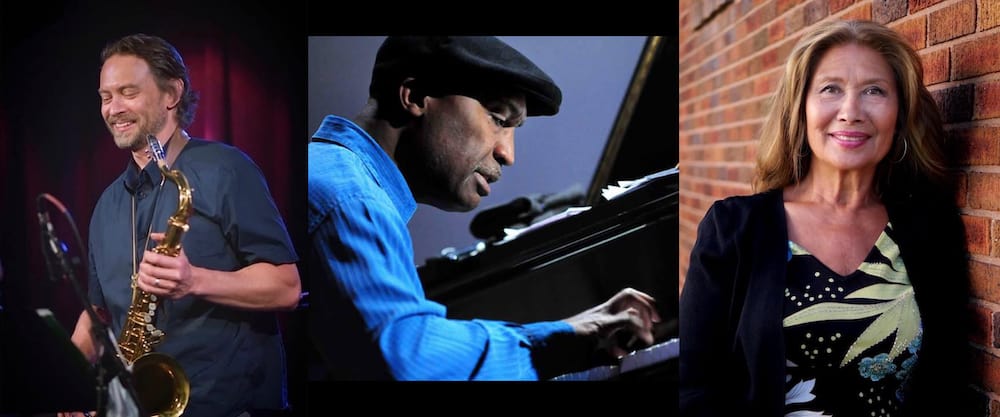 Band leader Bryan Olsheski presents a special night of favorites with some of the top jazz musicians in the city on Charlie's Stage. Featuring Bryan Olsheski on saxophone, Bobby Floyd on the Hammond B3 Organ, Derek DiCenzo on guitar and Jimmi Love on drums. With special guest vocalist Louise Salvador. 
After graduating from the University of Cincinnati College-Conservatory of Music with a Bachelors in Jazz Performance, Bryan formed his own band playing original music at many of the popular jazz clubs in London, England, and has shared the stage with some of the most famous names in jazz and has also been a featured soloist for the Temptations,  Steve Winwood, The Four Tops and The Spinners. 
The passion with which Bobby Floyd, a Grammy nominee in 2020, plays piano, organ and keyboards are the result of his natural ability discovered at the age of two, his love of music, and years of practice. Whether performing jazz or gospel, as a soloist, with a trio or big band, his feel is unique and inspirational leading him to many distinguished appearances around the world. 
Vocalist Louise Salvador has had a long and storied career, and is still going strong. She has played with some of the greats, including Dizzy Gillespie, Cannonball Adderley, Pete Fountain, Little Richard, and Fats Domino.
Food & Bar: Our full food and drink menu will be available before and during the show.
Date: Thursday, February 2