Phil Clark & Bobby Floyd: Tribute to Andrae Crouch and Walter Hawkins
Natalie's Grandview Corner Stage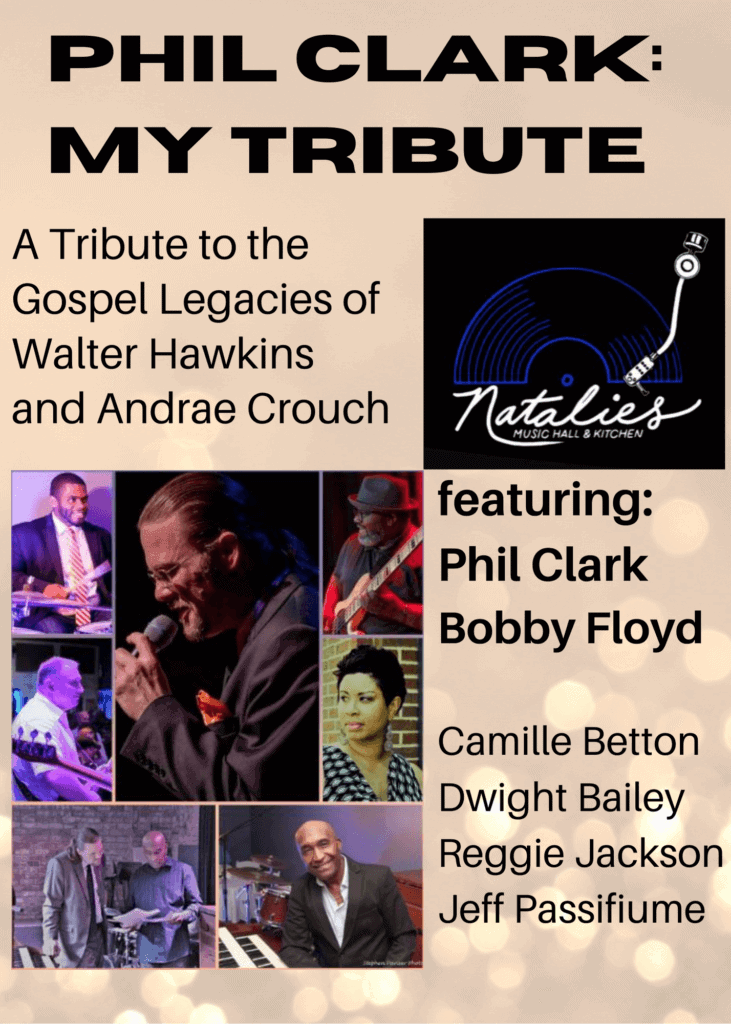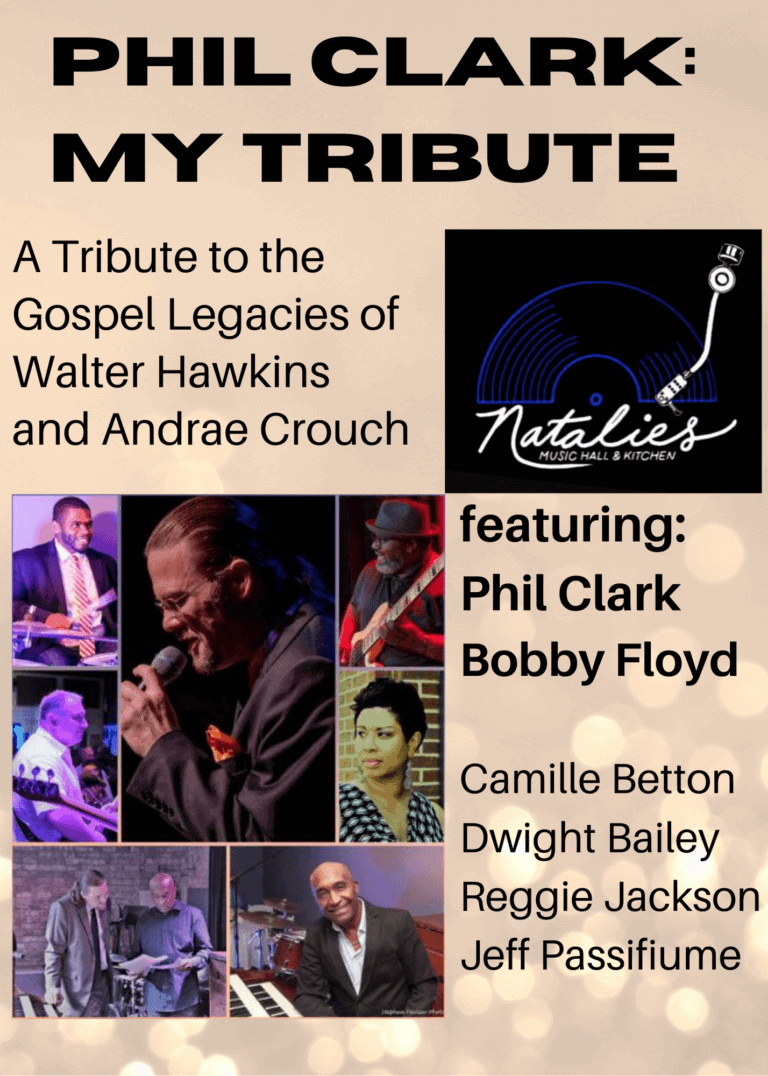 Due to rising Covid-19 numbers, all guests will be required to present proof of full vaccination (card or photo), along with photo ID, OR a valid negative Covid-19 test result 48 hours prior to entry.
Phil Clark proudly presents a loving tribute to the Gospel legacies of Andrae Crouch and Walter Hawkins, featuring Grammy nominee Bobby Floyd on Hammond B3 and the amazing vocals of Camille Betton. This performance will be held on the Corner Stage at Natalie's Grandview, located on the restaurant/bar side of the venue, and while there will be no admission charge, donations/tips are greatly appreciated, and can be made via this Venmo link: http://PayPal.me/MarlaTC There will be no advance reservations for this show, and seating will be handled on a first come, first serve basis.
Clark is a premiere area vocalist and multi-instrumentalist, the "son of a preacher man", who found inspiration in church with the music of Crouch and Hawkins. The passion with which Bobby Floyd plays piano, organ and keyboards are the result of his natural ability discovered at the age of two, his love of music, and years of practice. Whether performing jazz or gospel, as a soloist, with a trio or big band, his feel is unique and inspirational leading him to many distinguished appearances around the world. 
This amazing night of music will also feature Dwight Bailey (bass), Reggie Jackson (drums) and Jeff Passifiume (guitar). Don't miss this rare chance to enjoy the influential music of Crouch and Hawkins performed by these outstanding musicians!
Date: Sunday, October 24, 2021