Swing & Wings: The Alex Burgoyne Quartet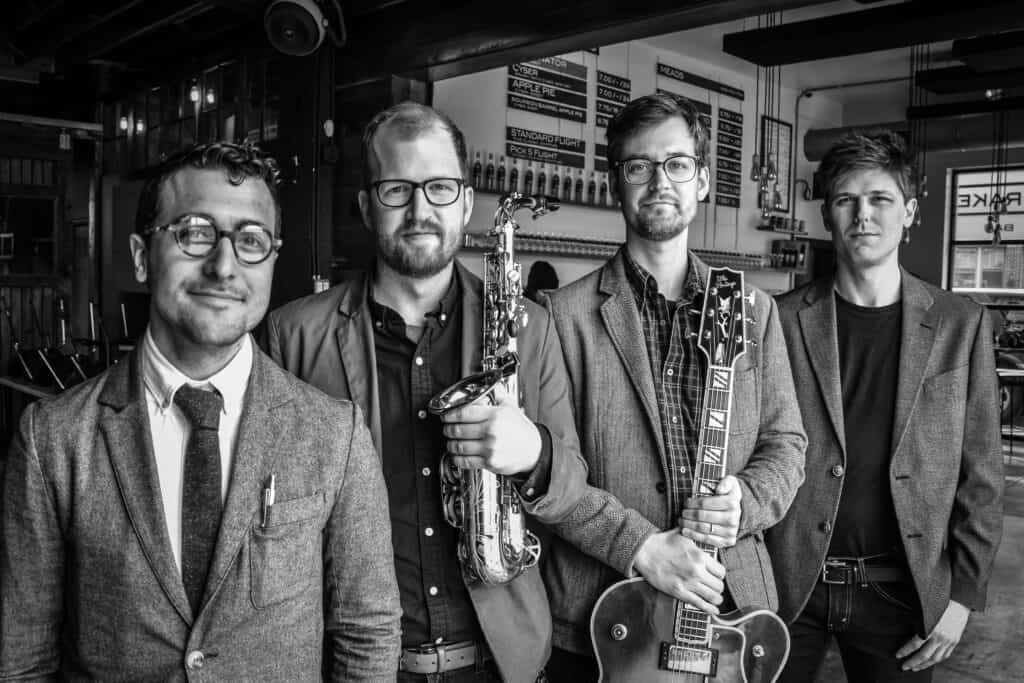 Swing and Wings – with friends! Filling in tonight for Whirlybirds: The Alex Burgoyne Quartet (ABQ) has been lighting up nightclubs in and around Columbus for nearly a decade, drawing inspiration from the cool jazz collaboration of Jim Hall and Paul Desmond in the late 50s and early 60s. A set with ABQ's easy swing, led by saxophonist Alex Burgoyne, and featuring guitarist Tom Davis, bassist Jason Bash, and drummer Dan DiPiero might feature a 1960s folk melody, a Scottish drinking song, and any number of Broadway standards, all filtered through their signature Midwest-cool.
RESERVATIONS: Reservations are strongly encouraged for our free Happy Hour Shows!