The Ruta Beggars with Adam Schlenker and Hayes Griffin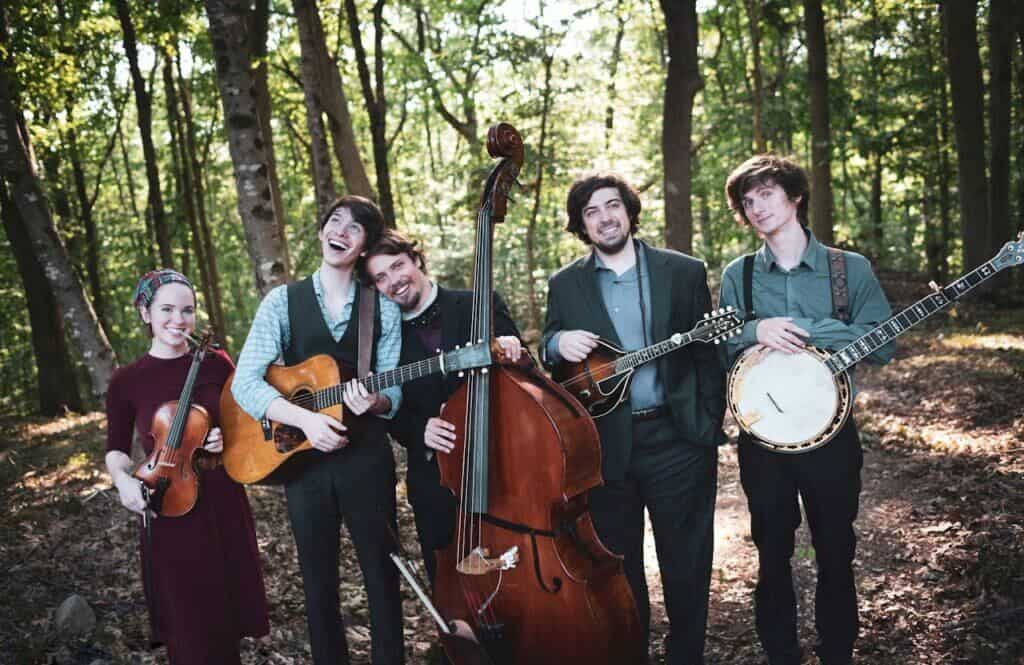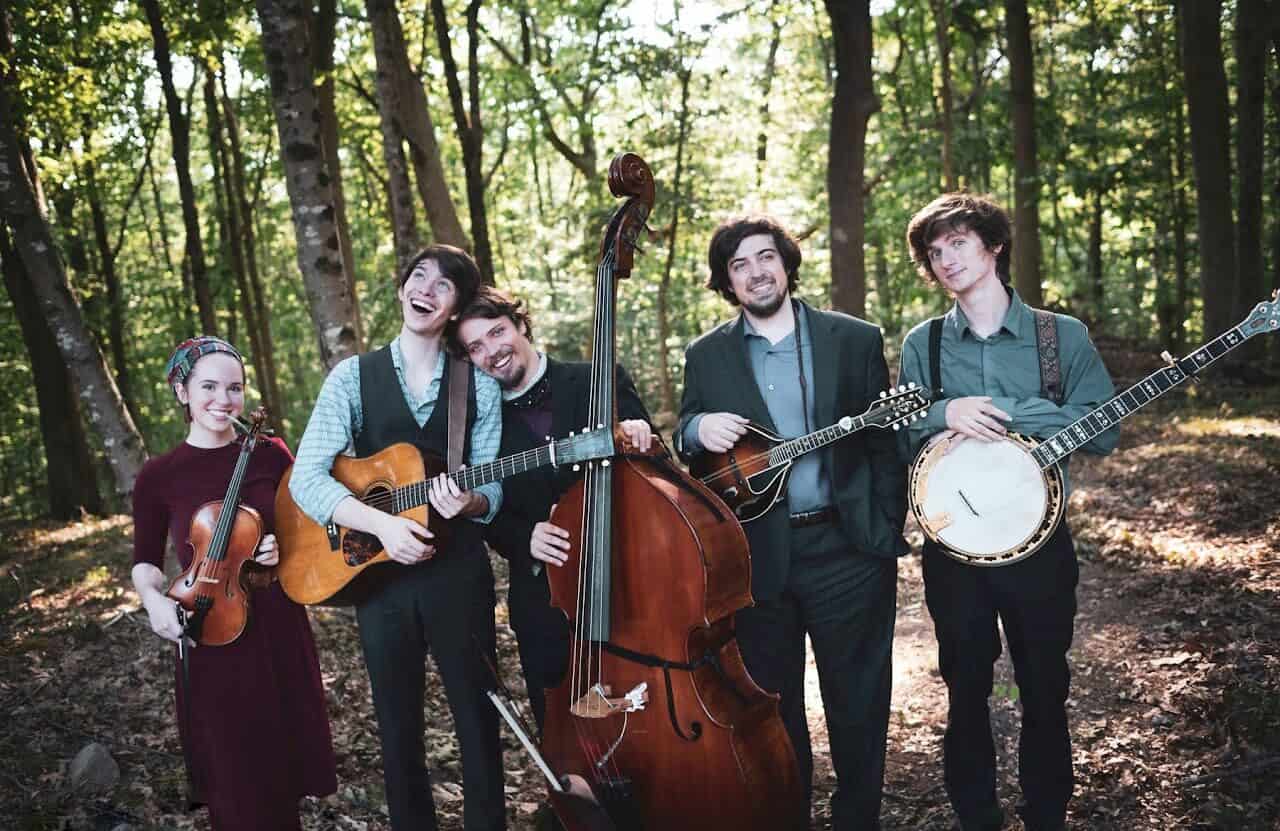 The Ruta Beggars infuse traditional bluegrass and early swing to create a timeless act filled with intricate vocal harmonies, fiery instrumentals, and plenty of fun. They have been praised for their creative yet tasteful arrangements and charming performances, winning Thomas Point's band competition in 2019. The Ruta Beggars have been featured on the International Bluegrass Music Association's Showcase, Steve Martin's Unreal Bluegrass, Brian O'Donovan's A Celtic Sojourn and the main stages of Joe Val, Grey Fox, Thomas Point, and Ossipee Bluegrass Festivals. 
Brought together by their passion for bluegrass, The Ruta Beggars are Micah Nicol (guitar), Sofia Chiarandini (fiddle), Ariel Wyner (mandolin), Trevin Nelson (banjo), and Noah Harrington (bass) who met while studying at the prestigious Berklee College of Music in the American Roots Program.
Food & Bar: Our full food and drink menu will be available before and during the show.