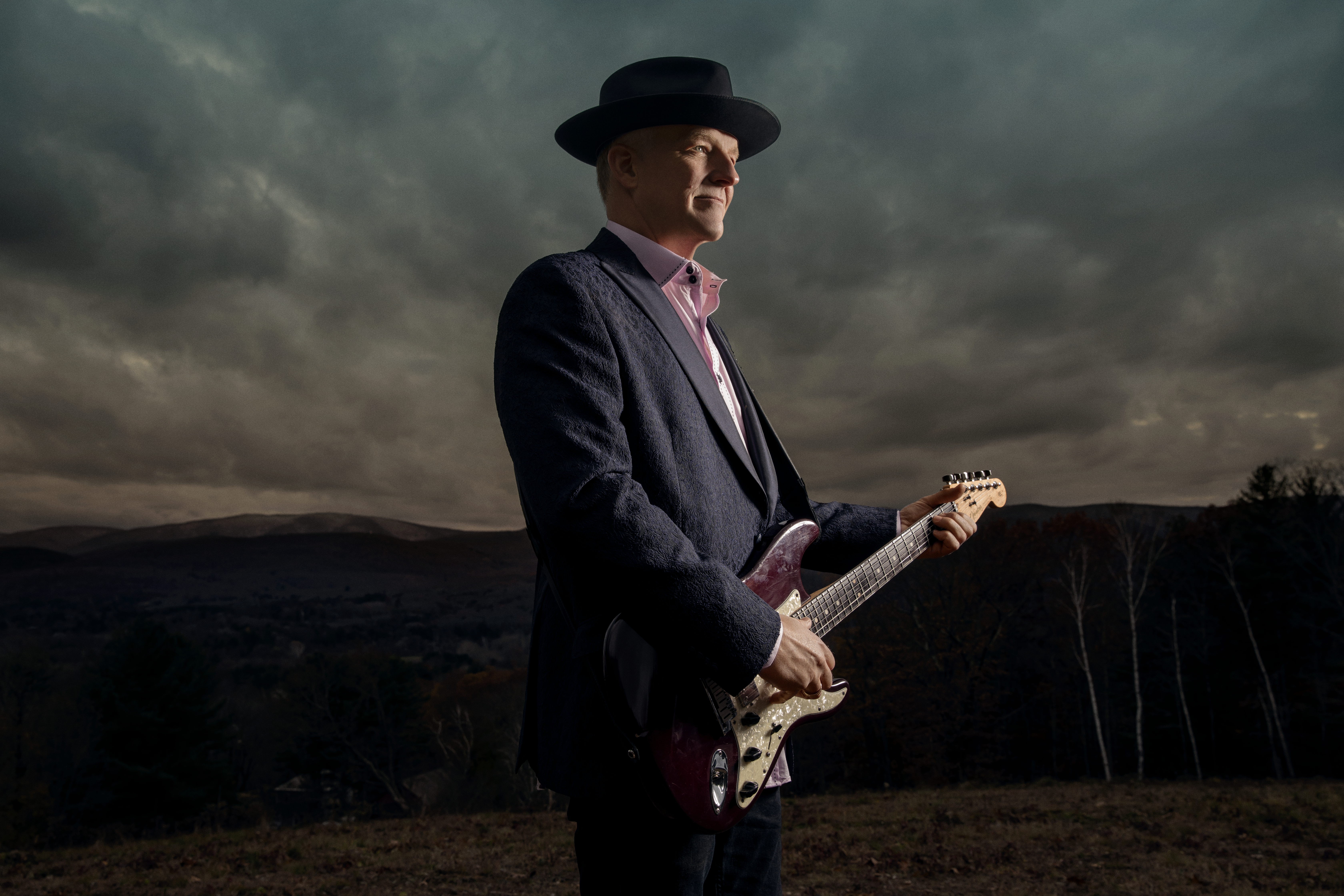 Albert Cummings is a singer and guitarist who has played with many of the greatest players of the modern era and received the kind of awards and recognition that few others do. Raised in Massachusetts, it was a 1987 concert by Stevie Ray Vaughan and Double Trouble that opened Cummings to a new world of modern blues and inspired him to take up the guitar. It didn't take long from there for him to find his way to the front of the pack. In fact, Albert Cummings' very first album FROM THE HEART (2003) was produced by Double Trouble's Chris Layton and Tommy Shannon and included the group's Reese Wynans on keyboards. That had not happened before Cummings' release.
From that first album, the burgeoning blues world of the 2000s opened its doors for Albert Cummings. He recorded several albums for Blind Pig Records, and on 2012's NO REGRETS the guitarist extended the boundaries outside the blues world to include country and rock influences like he really hadn't before. It was obvious that the musician did not want to limit himself in any way, and saw a wider possibility for where his music could go.  The release of his brand new album TEN on Cummings' own indie label imprint Ivy Music is a full realization of that possibility.
Written by Cummings, the 13 tracks feel like a compelling and extremely emotional summation of what the artist has seen and done. The evocative way the lyrics capture Cummings' life and his early days in music captures with exquisite detail how someone in his world went on to make such a strong impact on modern blues and beyond.
 Albert Cummings has always prided himself on not putting limits on the music he can create. And it takes that kind of inner belief to keep growing, no matter when you start or where you go. Which is why this new album has raised the bar to a place where everything feels possible.
Food & Bar: Our full food and drink menu will be available during the show through the QR code at your table in the Music Hall. If you have General Admission tickets and would like to eat before the show we encourage you to make a reservation for our restaurant side by calling us during business hours at (614) 436-2625!
Date: Friday, September 2, 2022