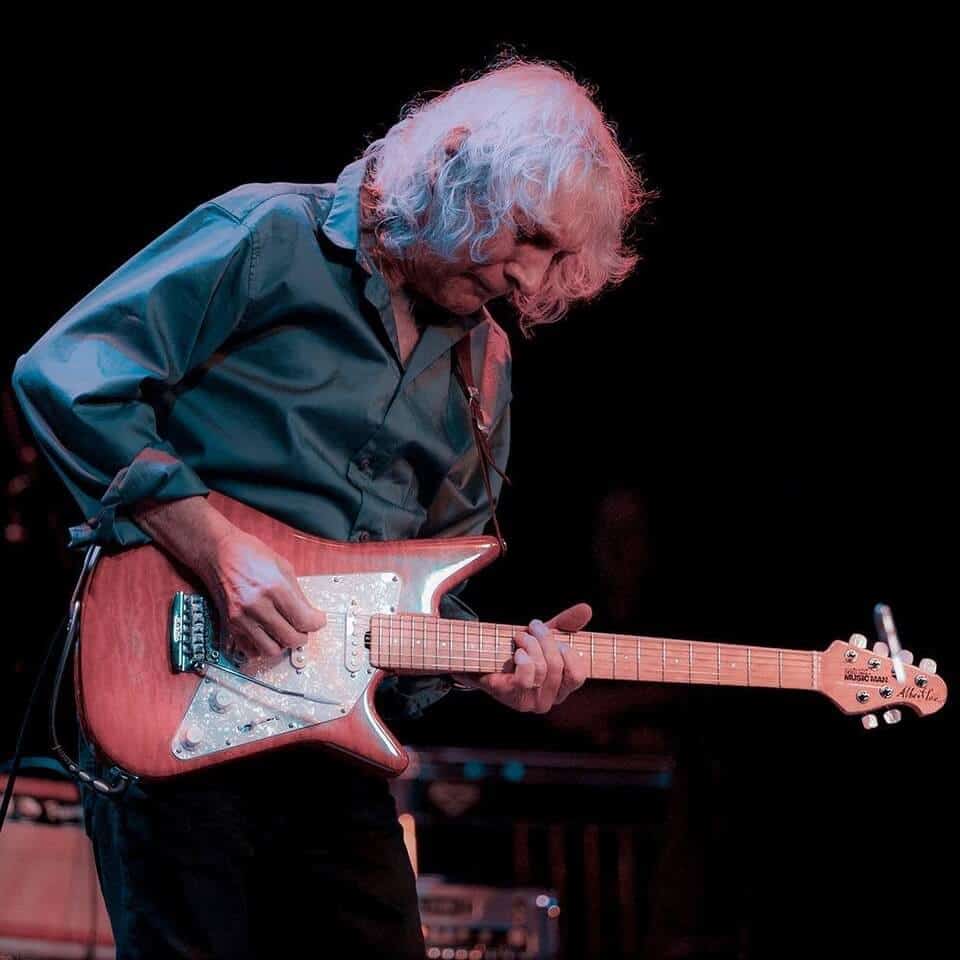 Natalie's is proud to announce the return of guitar legend Albert Lee in concert with his outstanding band of veteran musicians. Albert first came to prominence during a 1964-68 stint in British blues and r&b bands, and his reputation grew and session work blossomed, including appearances on The London Bo Diddley Sessions for Chess Records and Jerry Lee Lewis' The London Sessions. This and other work with U.S. based greats led to a permanent position in the Crickets, and by the time that ended, Albert had long since made Southern California his home, where he worked with Don Everly, as well as on the debut album of Jackson Browne.
Lee joined Joe Cocker's band in the mid 70s, still doing constant studio and touring work, primarily in Emmylou Harris' Hot Band. 1978 led to a five-year adventure for Albert in Eric Clapton's band and his studio work in this period continued, including contributions to three albums by Rosanne Cash, work with Dave Edmunds, Rodney Crowell, Nanci Griffith, Carlene Carter and countless others. When the Everly Brothers reunited at London's Royal Albert Hall, Albert was on hand as guitarist and musical director. He continued in that role for over 20 years until the Everly Brothers retired.
Albert remains an occasional member of the Crickets, and tours regularly with Bill Wyman's Rhythm Kings. The Albert Lee Band includes John Thomas, aka J.T, on keyboards. J.T.'s musical resume includes 23 years with Bruce Hornsby, who graciously called John "the greatest keyboard player in the band." Bass player Will MacGregor's credits are a testament to his wide-ranging talents, having worked with the likes of the Pretenders, Pat Boone, Exene Cervanka and more. Jason Smith brings both the subtlety of jazz and pounding pulse of rock to his drum stylings.
Date: Tuesday, January 7, 2020