An Evening with Christie Lenée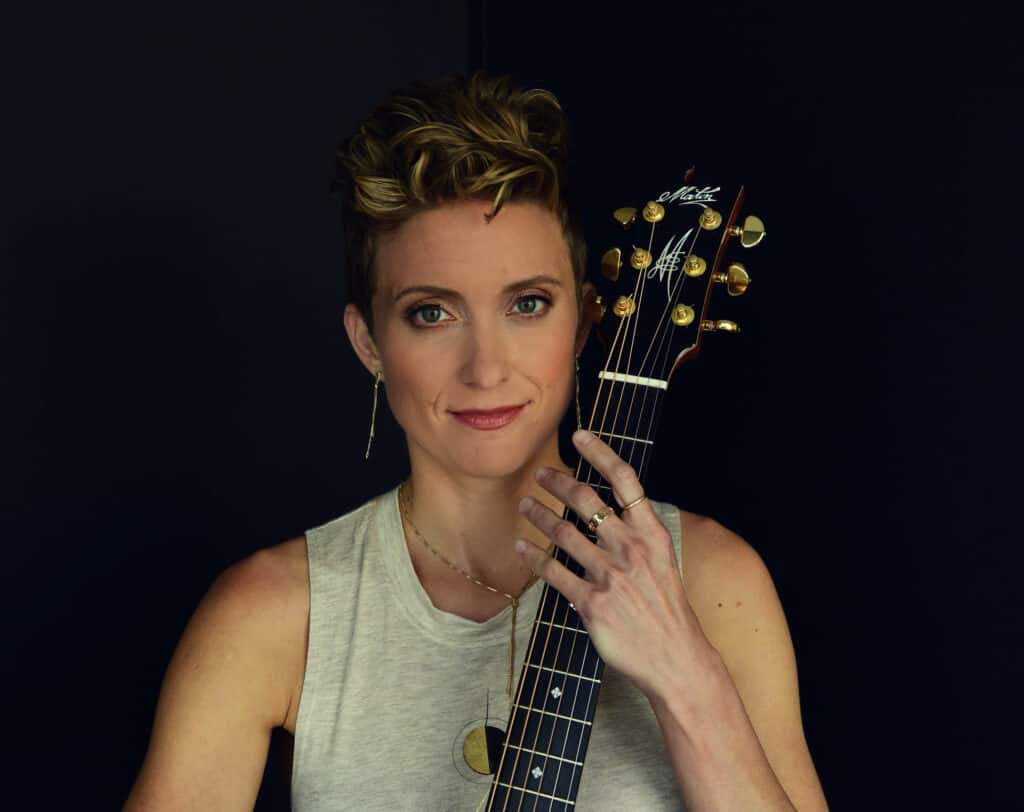 Acoustic Guitarist of the Year 2019 Christie Lenée is more than a musician – she's an experience. Symphonic compositions flow from her fingertips effortlessly, with sound ranging from transcendental folk-pop to virtuosic instrumentals. Christie is often described as 'Michael Hedges meets Joni Mitchell and Dave Matthews," an integration of melodic pop lyricism with catchy hooks and percussive, harmonic textures. Her first place victory in the acclaimed 2017 International Fingerstyle Guitar Championship has earned her featured coverage in Guitar Player Magazine, Acoustic Guitar Magazine, and Premier Guitar. An Official Showcase Artist at Folk Alliance International, AmericanaFest and a number of major festivals, events, opera houses and theaters nationwide, Christie Lenée performs with radiant joy that awes crowds and inspires fellow musicians.
Christie Lenée is featured in Guitar Player Magazine's May 2018 Issue. She is also featured in the November Issue of Acoustic Guitar Magazine.
Christie has shared stages with Tommy Emmanuel, Tim Reynolds (Dave Matthews Band), Andy McKee, and Amy Ray (Indigo Girls) to name a few. She has released 5 albums, with "STAY" gaining critical success on a music video supporting Suicide Prevention. In 2018 she released an arrangement of Ed Sheeran's "Castle on the Hill" which garnered media attention across several Digital Publications. AXS.com's Jim Wood noted "through the use of harmonics and tapping, Lenée's infectious style utilizes all parts of the guitar and combines elements of folk, rock and pop into one tasty and eclectic musical stew." She recently told Digital Journal that "years ago, I set my intention to be an inspirational songwriter, though over time I've come to realize that inspiration comes in many forms. Talking about the dark and the light, the beauty and moments of pain are all forms of inspiration."
Food & Bar: Our full food and drink menu will be available before and during the show.
Date: Wednesday, August 16