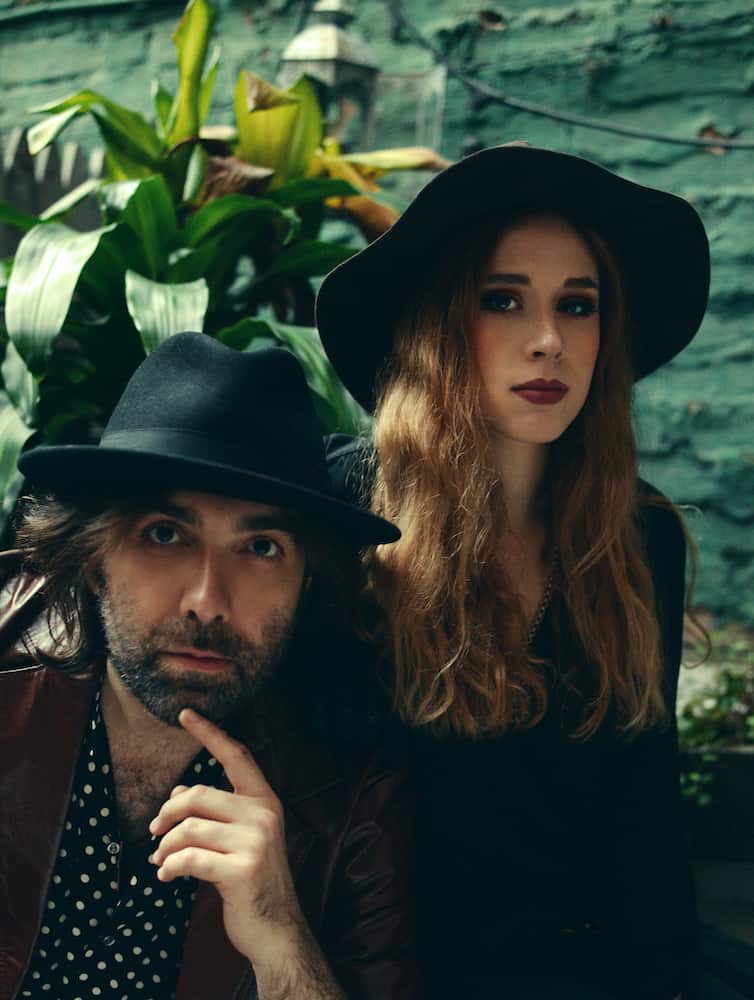 Anana Kaye is a Nashville based Indie Alt-Americana Duo. Hailing from Georgia, the other one, where Argonauts sailed to steal The Golden Fleece and where wine was invented 8000 years ago, Anana Kaye and Irakli Gabriel and their band deliver a unique sound we rarely experience in such potent doses today. With influences including Kate Bush, Nick Cave, Leonard Cohen, and David Bowie their music is a genre bending musical experience akin to twisting kaleidoscope.
2021 marked the release of their collaboration with the late Americana great David Olney, "Whispers And Sighs" which was written and recorded by Irakli, Anana and David in Nashville. The album has been met with widespread acclaim and featured in publications worldwide.
"Together, they create a dreamy song cycle that reveals intimate self-portraits, myths, and existential tales exposing the various crutches we use to cope with our own impermanence. It's as though we are hovering, riding a magic carpet that eloquently transcends time and space."
"Unique, sonic landscape that blends the haunting sensuality of European music with the intimacy of Americana"
Food & Bar: Our full food and drink menu will be available before and during the show.