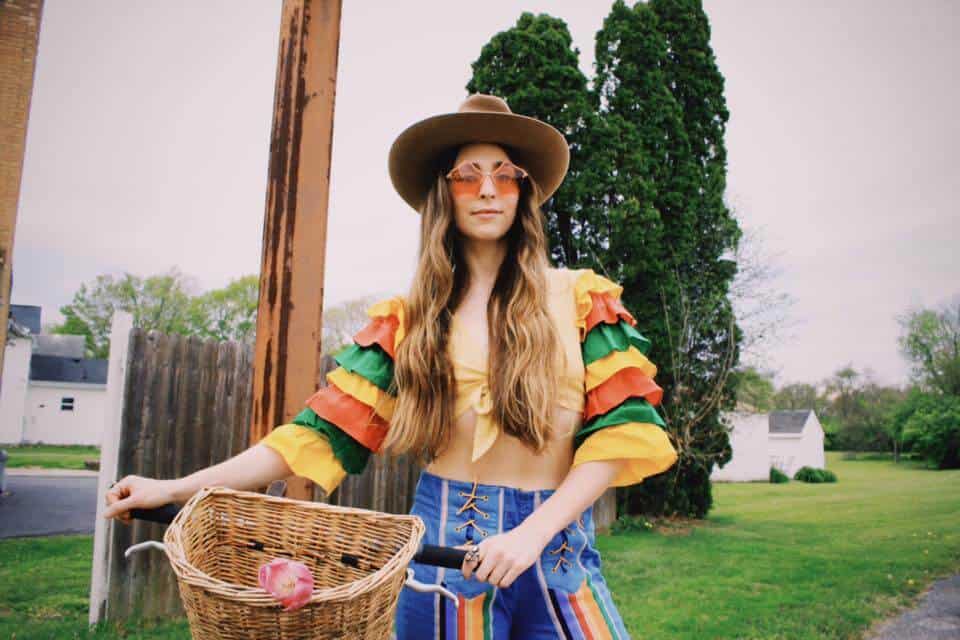 Join Natalie's Grandview and audience favorite Angela Perley for our traditional Thanksgiving Eve concert!
"Angela Perley's dreamy mix of Americana, Country and Rock and Roll is the perfect soundtrack for long nighttime journeys between imagined gigs at the Grand Ole Opry and the Roadhouse bar in Twin Peaks."— PopDose
Angela Perley hails from Columbus, Ohio and has spent the past decade onstage and on the road, creating her own cosmic swirl of alt-country, psychedelic rock, and amplified Americana along the way. She has graduated from barroom gigs in the midwest to hard-won opening slots for Willie Nelson, Lucinda Williams, Tyler Childers and CAAMP. From dusty bar rooms to the occasional arena gig, Perley is a homegrown troubadour who's never been shy about taking the road less traveled.
Originally launching her career as the frontwoman of Angela Perley and the Howlin' Moons, Perley has since gone solo, funneling the sonic stomp that ran throughout 2014's Hey Kid and 2016's Homemade Vision into the personal, poignant punch of solo records like 2019's 4:30 and recent singles "Here for You" (2021) and "Star Dreamer" (2022).
In describing Perley's most recent album (4:30), Billboard said, "The set's 12 songs run the gamut from psychedelic garage rock to melodic pop and heartfelt country and Americana, while the lyrics reflect what Perley calls 'more of an existential kind of thing, an internal, searching theme.' Indeed, Perley is an ever-evolving artist to watch, steadily winning over music critics, DJs and music fans alike.
Food & Bar: Our full food and drink menu will be available before and during the show. If you have Standing General Admission tickets, a limited menu of pizza and fries will be available to order from the bar.
Date: Wednesday, November 23, 2022