Bill Toms & Hard Rain: Featuring The Soulville Horns (Late Show)
Presented by Bob Teague & Friends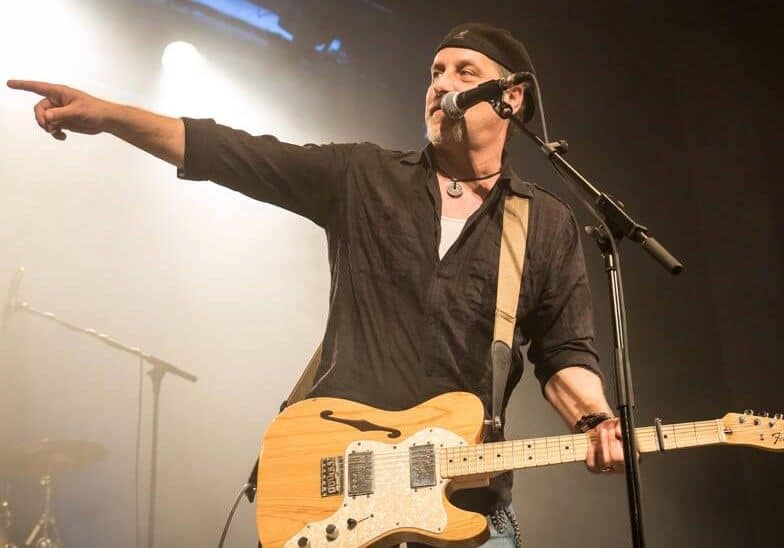 **Please note: All shows at Natalie's have socially distanced table seating, and masks are required except while seated at tables.
Bill Toms and Hard Rain return to Natalie's with the Soulville Horns, and will be performing selections from his new album "Keep Movin' On", which is scheduled for release in the spring of 2021! The creative compulsion to write songs that stir emotion, challenge the mind, and move the tail feathers of the audience is undeniably unique in music today. Bill Tom's performances have become legendary in sheer power and passion. Rock and roll, soul, blues, and gospel so deep the earth moves, and the walls begin shakin' as Bill Toms and Hard Rain start the train rolling. American music never sounded so good.
Toms joined Pittsburgh's legendary band Joe Grushecky and The Houserockers as lead guitarist in 1987. The band's meteoric rise into the professional music scene enabled Bill to tour the United States and Europe repeatedly and they opened for and played with a long and impressive list of notables, such as The Band, Bob Dylan, Bruce Springsteen, Little Feat, and Stevie Ray Vaughn. During his 19 years of playing guitar and singing back-up vocals for the group, they recorded six studio albums and one live concert album, which included "American Babylon," recorded and produced by Bruce Springsteen.
For those not attending in person, this concert can be viewed as a live stream for free from Natalie's Facebook page or YouTube channel starting at 8 pm. Donations are appreciated, and payments can be made via this link on Natalie's website (Venmo/PayPal/Direct): https://nataliesgrandview.com/donate/. All contributions help support the musicians, production crew, and Natalie's.
"Bill Toms is a poet, a soul-shouter and guitar slinger with one foot in the gutter and an eye on the heavens above. And man, does he front a great rock n' soul band!" – Will Kimbrough, producer of Bill Tom's last two records
Date: Saturday, May 15, 2021