Blue Lunch – To Be Rescheduled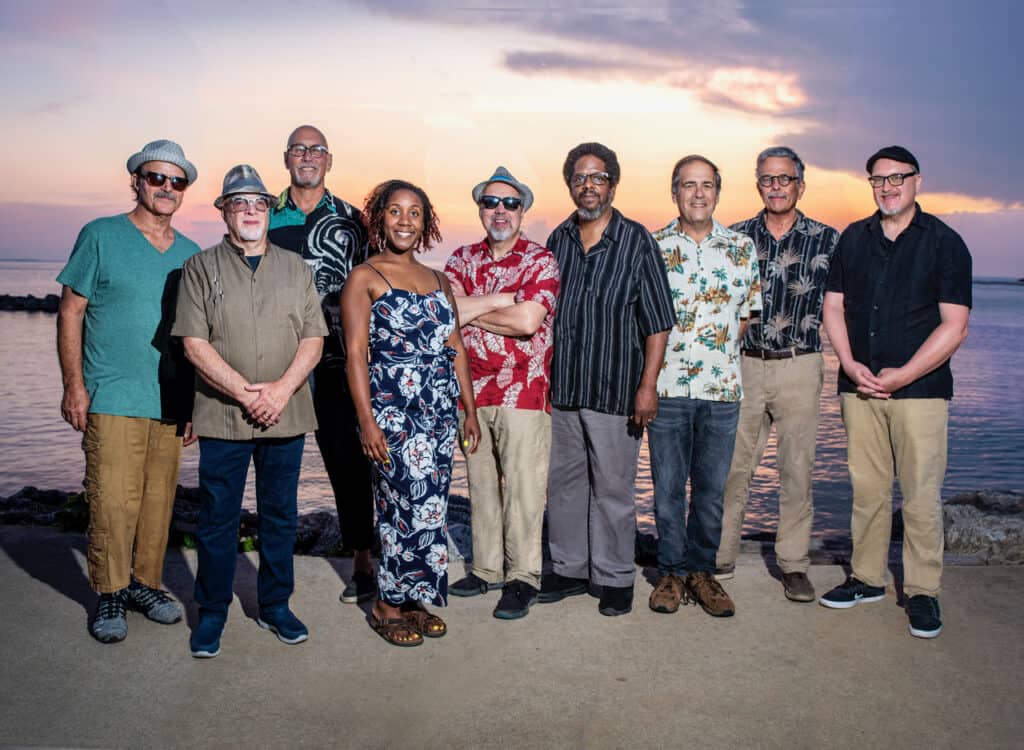 Due to circumstances beyond our control, this show will be rescheduled to a later date.
Cleveland-based Blue Lunch is an 8 to 9 piece band with a 3 piece horn section that has been playing its eclectic mix of blues, soul, jazz, and rhythm and blues at festivals, clubs, private events, and a variety of outdoor venues throughout the region for over 38 years. Blue Lunch is unique in its use of multiple vocalists and harmony vocals. The band has also produced 8 CDs to date, including "Saxophone Shootout, Live at Nighttown" which placed in the top 5 Self-Produced CDs in the International Blues Challenge in Memphis.  The band is always evolving, and in the last couple of years has added soulful 29 year old vocalist Maya Nicholson, along with equally soulful, recent Florida transplant, Billy Seward on guitar and vocals.
Blue Lunch has performed multiple times at Natalie's Worthington, and is excited to make their debut at the new Natalie's Grandview. Blue Lunch has also performed in the region several times for the Columbus Jazz and Ribs Fest!
Food & Bar: Our full food and drink menu will be available before and during the show.