Cash Box Kings
Presented by Crazy Mama's Concerts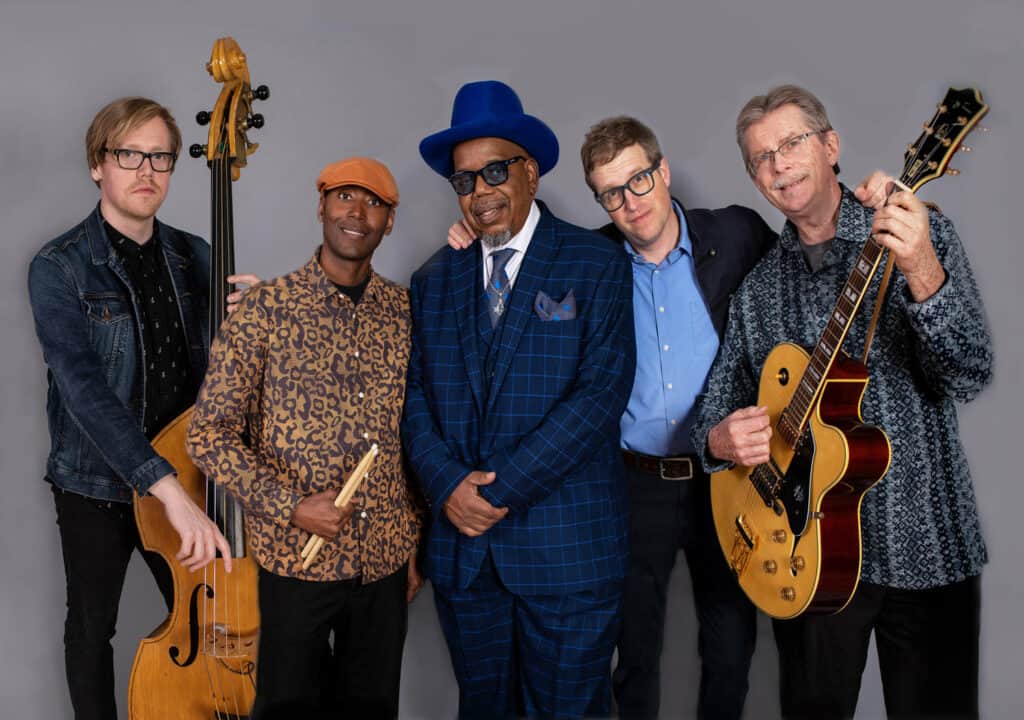 Hailing from the 'Windy City,' Alligator Recording artists The Cash Box Kings are keeping REAL DEAL, old-school Chicago blues alive and thriving. With their top shelf musicianship and trademark good humor, The Cash Box Kings are a one-of-a-kind blues band and bona fide blues royalty. In the words of MOJO magazine, the band is "flawless."
Mixing tough Chicago and Delta blues, jumping proto-rock 'n' roll, R&B, soul and steamrolling "bluesabilly" (their original mix of Chicago blues and Memphis rockabilly), they attack every song they play with contemporary authority and old school authenticity.
With nine previous releases to their credit and hundreds of live performances under their belts, The Cash Box Kings have won widespread acclaim throughout the blues world. Their 2013 release Black Toppin' won the Blues Blast Music Award for Traditional Blues Album of the Year. It was also nominated for a 2014 Blues Music Award (BMA) in the same category. 2015's Holding Court was nominated for two BMA's (Best Traditional Album and Album of the Year) and the band was also nominated for the Band of the Year Award.
"One of the best blues bands in the land. Any of these musicians could have played with the great bands of the golden blues era. Together they keep a sound alive that many thought was no more." – Living Blues Magazine
"Unflinching blues distilled to its essence and steeped in tradition."-Chicago Tribune
"One of the top blues bands of this era."- Blue Music Magazine
"The Cash Box Kings rule the roost!"- Dan Aykroyd
"Oscar's Motel is a glorious celebration of the blues tradition, brought right up to date with memorable songwriting, and sparked by superb vocals and musicianship delivered by true blues masters. This album will be essential listening for any blues fan."
– Bruce Iglauer, Alligator Records Founder
Lil' Red & The Rooster
Jump-up and shake a tail feather, or two, 'cause Lil' Red & The Rooster will roll out some smooth retro modern Blues just for you. Intimately real and at times hilarious they exude a contagious charm that guarantees you'll feel good no matter how haunting the melody or biting the message. They're a sassy, smokin', bone tremblin' slow-burn Blues balm.
They recently released their new album, "Keep On!" on Blue Heart Records. This international dynamic duo has been touring around the world together since 2010. This year they were at the prestigious Cognac Blues Passion in France, Heritage Music Blues Festival as well as Beautiful Swamp Blues featuring Dave Specter. They appeared on Songs at the Center, were finalists in the International Blues Challenge and can be found often at Buddy Guy's Legends in Chicago.
Food & Bar: Our full food and drink menu will be available before and during the show.