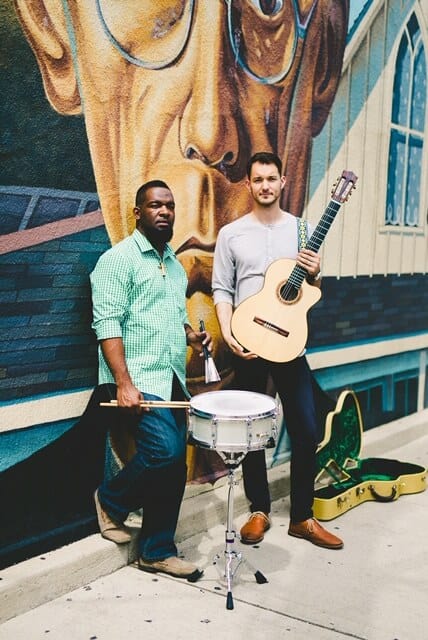 *Please Note: All shows at Natalie's has socially distanced table seating, and masks are required except while seated at tables. Chris Gatton creates music with the spirit of American blues and RnB with a subtle nod to contemporary classical music, jazz, and the avant grade. Very subtle. He sings with an intensity of desire that occasionally threatens to engulf its host, though he has survived all performances to date. His guitar playing holds a particular emphasis on beautiful melody and the anticipation of sublime possibilities. His frequent collaborator, Cedric Easton, brings unrivaled musicality, genuine spirit, heart palpating groove, and a devastatingly keen sense of the romantic to Chris's music whenever schedules permit. They have kept this up for over a decade and seem to be going strong.
Live Stream
Chris Gatton presents a live streaming concert from the stage at Natalie's Grandview that can be viewed from the comfort of your own home. This Is a pay what you want event on Facebook, and payments can be made through our PayPal link:
PayPal.me/NataliesColumbus
. All Paypal contributions go towards compensation for the band and the video live stream production costs.
Date: Wednesday, November 18, 2020