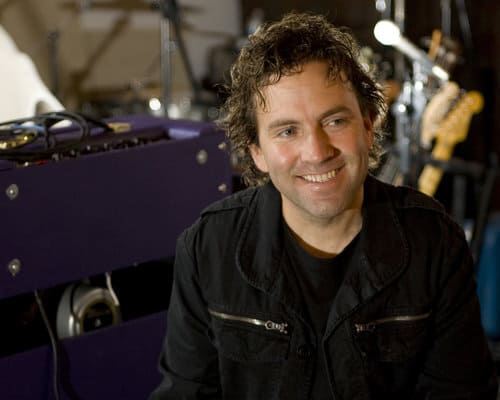 Natalie's is thrilled to welcome Colin Gawel as our November happy hour residency every Friday night on Charlie's Stage!
About Colin Gawel…
"I wrote my first song on the back of a paper route book in 6th grade." – Colin Gawel
Soon after, while seeing a Cheap Trick concert, I convinced my pal Joe Oestreich that we should start a band and get signed to Epic Records. Just like Cheap Trick did. Watershed was born at that moment of the bus ride home from the show. Once we learned how to play, we did get signed to Epic Records and do damn near every single thing a rock n roll band can do. Except have a hit song. It's quite a tale.  
In fact, you can read all about it in the best selling memoir "Hitless Wonder- A Life in Minor League Rock n Roll" which was released in 2012 and National Public Radio called it one of the two best books of the summer. It rose to #1 on the Amazon music book charts. (!) As of 2022, Watershed is still recording and playing shows.
 In the meantime, I also record and perform as a solo artist. Superior- The Best of Colin Gawel is 17 seventeen song compilation of that work. And in 2018 I released the League Bowlers Some Balls Deluxe. The Bowlers play bottom shelf versions of top shelf rock n roll, both originals and tasty bar room versions of the classics. (Cheap Trick, CCR, Petty, Bruce, Neil Young and so on and so forth.. )
RESERVATIONS: Reservations are strongly encouraged for our free Happy Hour Shows!