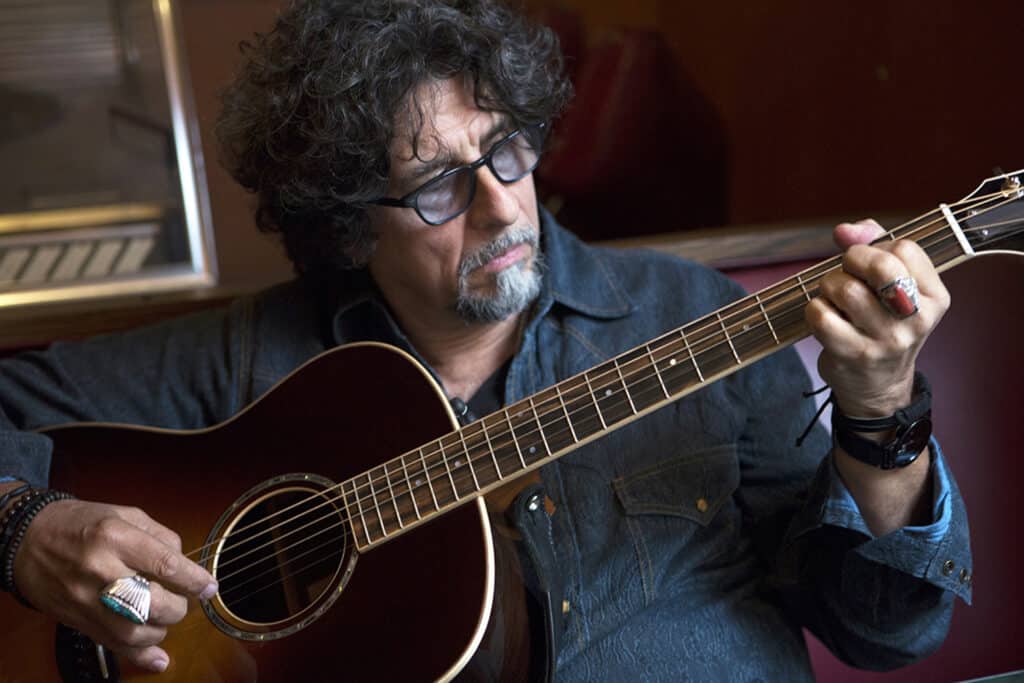 With a career spanning decades, Dan Navarro is perhaps best known as songwriter for artists as diverse as Jackson Browne, Keb' Mo' and Pat Benatar (Grammy-nominated classic "We Belong"). A multi-talented performer, Dan is a singer, a songwriter and a voice actor in major motion pictures, TV, & commercials…including last year's hit Disney Film ENCANTO.
Dan's songs are rich with insight and life experience, delivered straight-up, with honesty, grace and heart, in his moving and expressive baritone voice. Having released a dozen albums (solo & as Lowen&Navarro,) Dan released his first solo album "Shed My Skin" in 2019.  Horizon Line, his newest Release, was produced by multiple Grammy®-winner Jim Scott (Tom Petty, Wilco, Dixie Chicks, as well as the first five Lowen&Navarro albums) in a dozen sessions in mid-2021 and a dozen more in spring 2022.
Dan Navarro shares life lessons well worth heeding, underscoring the music with an added embellishment. In effect, Navarro creates his own musical mantra, one that focuses on maintaining a positive perspective and overriding optimism. It leaves an indelible impression and elevates the emotional imprint overall. – LEE ZIMMERMAN
Food & Bar: Our full food and drink menu will be available before and during the show.
Date: Thursday, November 2