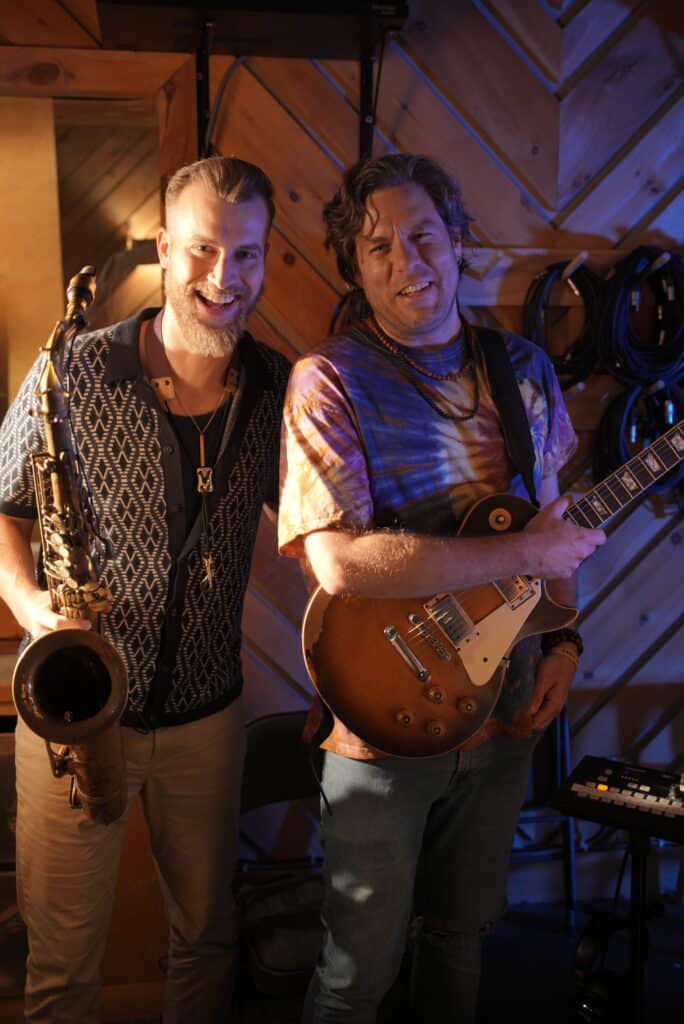 Dan White and Joshua Hill team up for a special Natalie's duo performance on Friday, September 8th. They met in Columbus, Ohio and have released 5 albums with Huntertones and have toured the world with shows in 5 continents and 25 countries. 
Dan White was born in Cleveland, OH, and grew up near Buffalo, New York. He attended The Ohio State University studying music education and jazz performance. During his time in Columbus, Ohio, he met and formed Huntertones and taught middle school band before relocating to New York City in 2014. White has established himself as a highly collaborative producer, composer, and saxophonist currently on tour with Huntertones, Cory Wong, Kurt Elling SuperBlue featuring Charlie Hunter with recent performances at Bonnaroo, North Sea Jazz Festival, Newport Jazz Festival, and on the Late Show with Stephen Colbert. His compositions and arrangements have been played by orchestras, marching bands, and big bands all over the world. White has performed with Lake Street Dive, Snarky Puppy, Vulfpeck, Andy Grammer, Allen Stone, Nate Smith, Louis Cato, and Jon Batiste.
Joshua Hill hails from the proverbial 'one stoplight' town in the Southeastern Ohio village known as Lewisville-population 176. Joshua started playing guitar at age 13 and was immediately enamored with the sounds of Led Zeppelin, The Eagles, Stevie Ray Vaughan and particularly anything that was injected with the blues tradition laid down by masters such as B.B. King, Robert Johnson and Albert King. At the same time studying classical guitar from a teacher over an hour away in St. Clairsville, Josh became versed in the music of Fernando Sor, Francisco Terrega and Andres Segovia. In 2001 Joshua was awarded the first guitar performance scholarship at West Virginia University. This was his first encounter of bebop and modern jazz stylings and would ultimately be a life changing experience that led to the attendance of The Ohio State University in 2003. There Joshua was awarded two performance scholarships, and met many of the musicians he currently plays with in and around the Columbus, Ohio area.
RESERVATIONS: Reservations are strongly encouraged for our free Happy Hour Shows!


Date: Friday, September 8