Doc Robinson – Early Show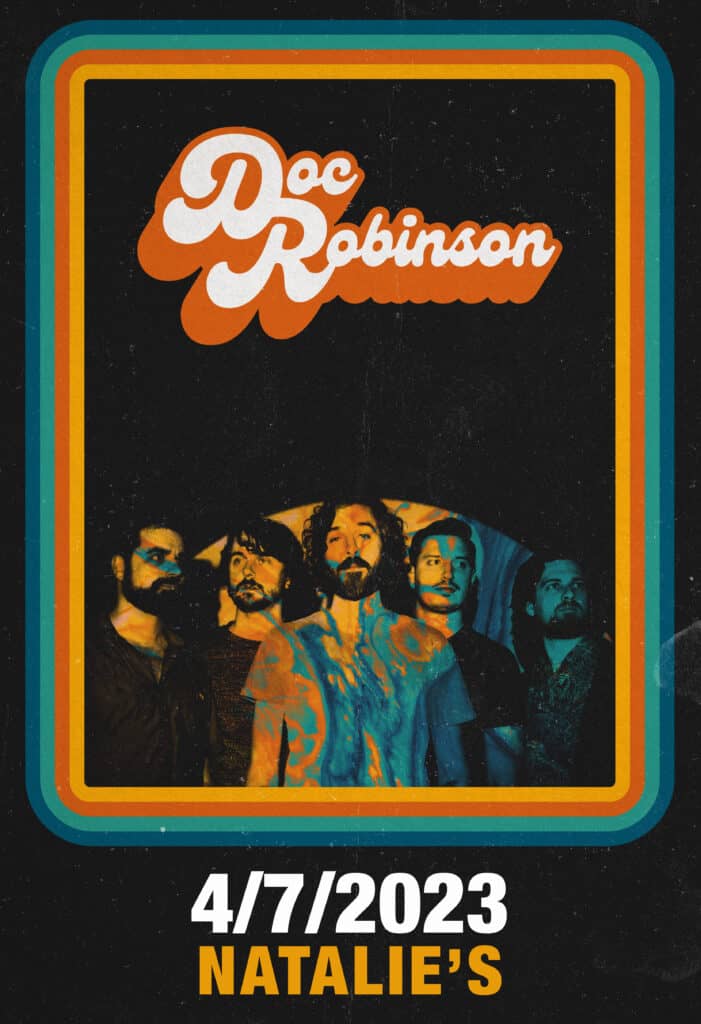 "Melding eccentric lyricism, heartbreak harmonies, and dueling lead guitar synergy, the band has catapulted itself beyond genre categorization into a midwestern "gumbo" concoction. From front man Jon Elliott's commanding tenor vocals, abstract interludes at a moment's notice, and blissful melodic interjections, Doc revels in a deliberate spectrum of sounds, the audial counterpart to a beautifully splattered Jackson Pollock canvas.
It's "quirky sh*t", says Elliott, who co-founded Doc back in 2016. Since its inception, the band has established itself as a pioneering voice in the grassroots indie movement of the late 2010s. Nationwide tours (alongside Caamp, Neal Francis, The Brook and the Bluff, and more) and song placements on major TV series (The Walking Dead, BoJack Horseman) have allowed them to reach audiences worldwide and has transformed their live performance into feel good sing-along parties. 
Following the release of four stylistically distinct and evolving albums, Doc continues to embrace the range of diverse perspectives each band member contributes to its "melting pot" sound. Shedding their skin as redefining singles usher in a new creative era and foreshadowed fifth album, the six-musician powerhouse looks toward new horizons."
Join Natalie's for a night of Doc Robinson featuring back to back performances! This early show is fully seated and the late show is standing general admission only.
Food & Bar: Our full food and drink menu will be available before and during the show.