Doc Robinson Valentine's Day Show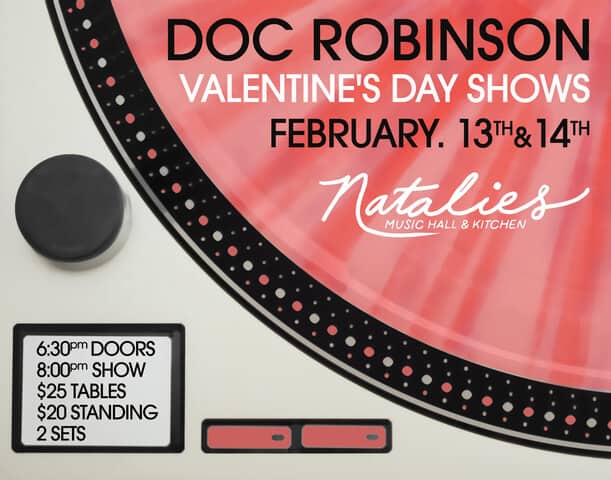 Whether you are perfectly paired, consciously un-coupled, or smitten with being single, there is a place and a song for everyone at Natalie's on February 13th and 14th with Columbus' own Doc Robinson for two special Valentine's Day shows! Bring your significant other, gather your friends, stumble in solo- we've heard a few people have met their match at our shows. 2020 is your year to define LOVE how you want it, and Doc Robinson will provide the soundtrack.
Columbus based Doc Robinson got its start in 2015 when they recorded their first EP, Golden Daze, a blend of Motown and indie pop, with influences ranging from legends like Smokey Robinson to more contemporary artists like Amy Winehouse and Dr Dog. The group continues to release new material and have toured far and wide as support for the Americana trio CAAMP.
Date: Thursday, February 13, 2020