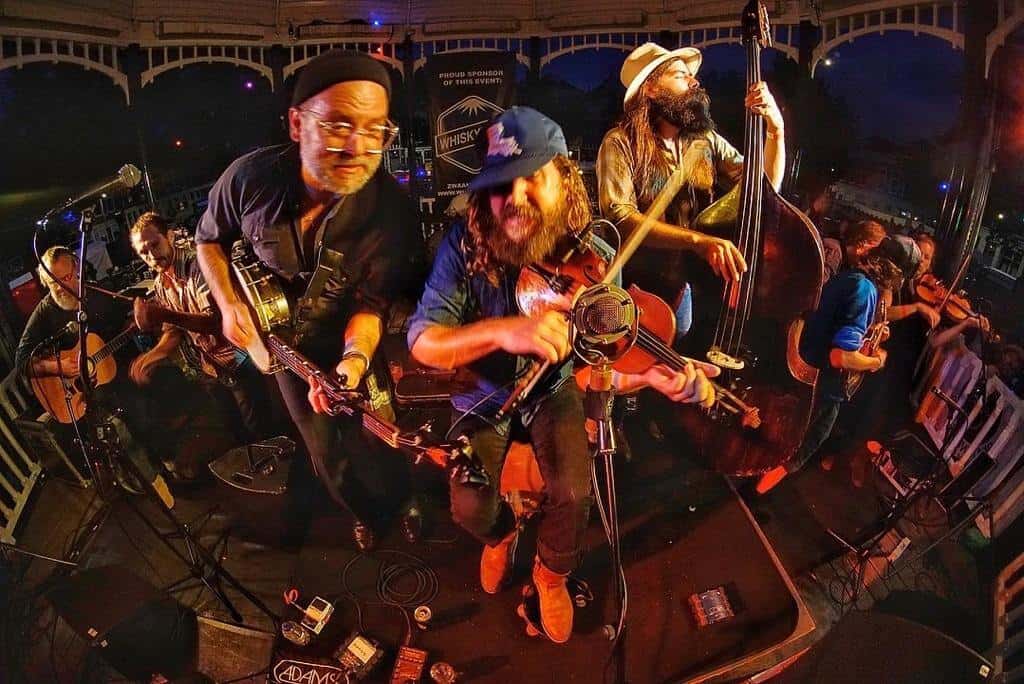 Ferd is a man and a band creating a fresh and vibrant interpretation of American music. 
Ferd Moyse the man was raised in the Mississippi Delta. Born in the land of the Blues, he was exposed to music from the beginning. With the Hackensaw Boys, Ferd traveled nationally and internationally playing every festival and club stage they could find, creating an unpretentious version of our folk music. 
Ferd the band is nearly 12 years in the making. Ferd Moyse first met banjo playin Matt Morelock and bass player Chris Stevens while performing with the Hackensaw Boys. The fall of 2021 saw these dots connect and the three began playin together as a band known as "Ferd." The group began touring in early 2022. 
Stevens plays the big bass, Morelock on the banjo and Moyse fiddling and singing while stomping on an old Samsonite suitcase like a drum. The sound is driving, jubilant, original and fun.  Set to release their first album, Feelin' Like the Wind, in 2022. The album is a musical journey into the toils of joy we all find while stumbling our way to forgiveness.
Food & Bar: Our full food and drink menu will be available during the show through the QR code at your table. 
Date: Sunday, September 18, 2022