Friends of John Henry Benefit Blues Show
With Live Auction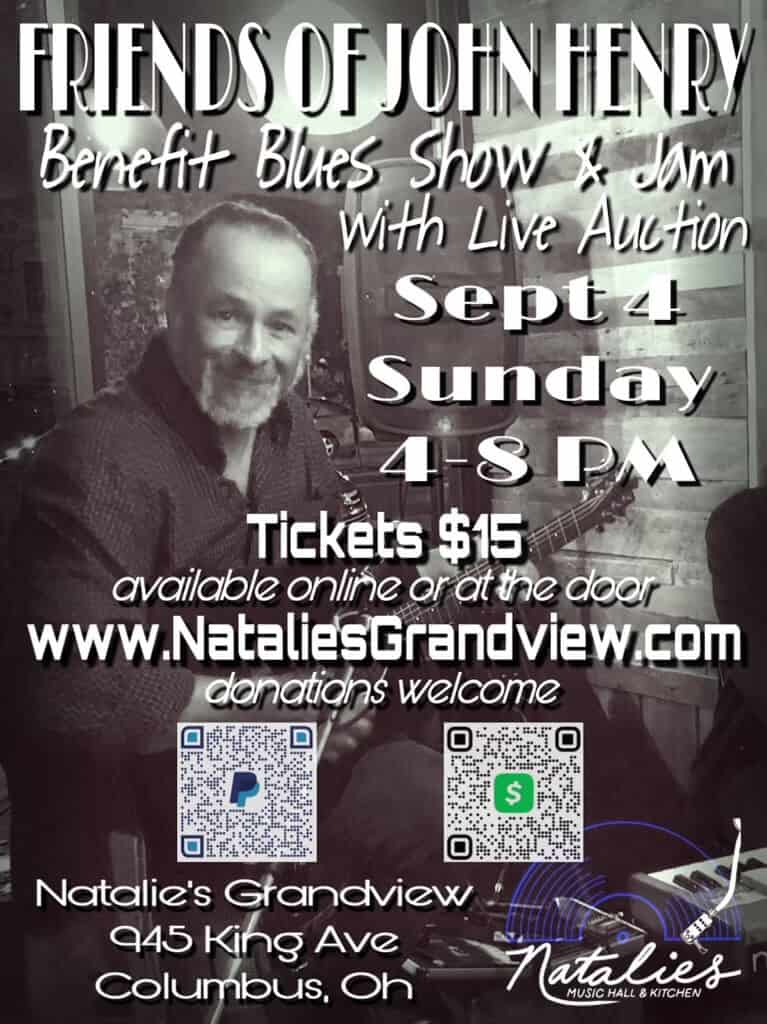 The Columbus Blues Alliance and Natalie's present a special benefit concert to support blues musician John Henry, who was recently injured at his day job and had very expensive surgery for spinal cord repair. Brian Peters (Deuce n a Quarter) is organizing the music jam, and there will be a silent auction with some great prizes (including a Hot Air Balloon ride, original art, Natalie's gift certificate)!
John Henry grew up watching his grandfather preach and play his electric Gibson in church and, as a child, understood that music is feeling. He played rock and country music. After roughly a decade of focusing on work and a family, John Henry's son, his namesake, was killed shortly after asking John why he didn't play music anymore. A year later, after writing music prodigiously, he was in a band again – John Henry and the Rainmakers. John has played with various iterations of this band and is a regular in Rainmaker Blues Trio and Mill Street Blues.  He also hosted a weekly blues jam at the Crease Center every Sunday night for many years.  John Henry & the Rainmakers self–titled CD won the Columbus Blues Alliance's "Best Self- Produced CD" for 2021, and was a top-five finalist at the International Blues Challenge
Come join us to help raise funds for John Henry! 
Date: Sunday, September 4, 2022