Fund the Climb with Mark Rhodes, Johnny Moderation and Caylee Hoshor – SOLD OUT!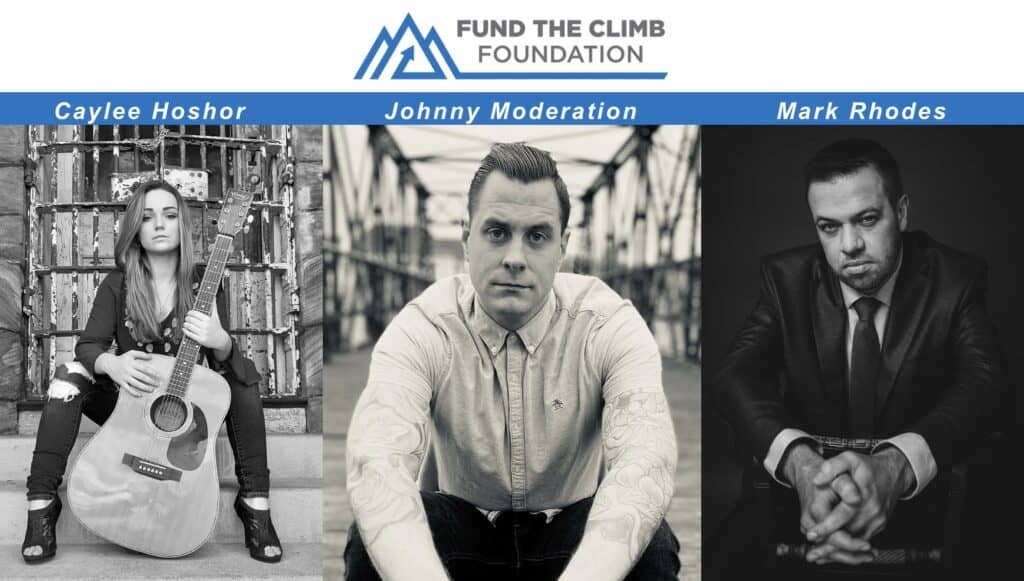 Fund The Climb Foundation presents a night of music with Mark Rhodes, Johnny Moderation, and Caylee Hoshor to celebrate and fundraise for Fund the Climb, a registered 501(c)(3) nonprofit in Columbus that helps patients in treatment for the disease of addiction overcome barriers that stand in the way of their recovery.
In 2021, there were 5,083 overdose deaths in Ohio.
Recent times have been hard on us all. Isolation, lack of work, job losses, housing difficulties, transportation issues, lack of access to healthcare, to food and other basic needs has adversely impacted the lives of many in our communities.
But this has particularly hurt those struggling with substance use disorder and mental health challenges. Many find their way to treatment and have the courage to show up but then are derailed because of barriers that stand in their way.
The mission of Fund The Climb Foundation is to remove barriers that stand in the way of patients seeking treatment for the brain disease of addiction. Donations are used to advance education and prevention of substance use disorder as well as to assist with treatment, housing, transportation, nutrition and personal hygiene needs for those courageous enough to break the cycle of addiction and enter treatment.
Mark Rhodes Website | Instagram
Johnny Moderation Facebook | Instagram
Food & Bar: Our full food and drink menu will be available before and during the show.