Go Big, Go Broadway!
Hosted by Stephanie Amber of Honey and Blue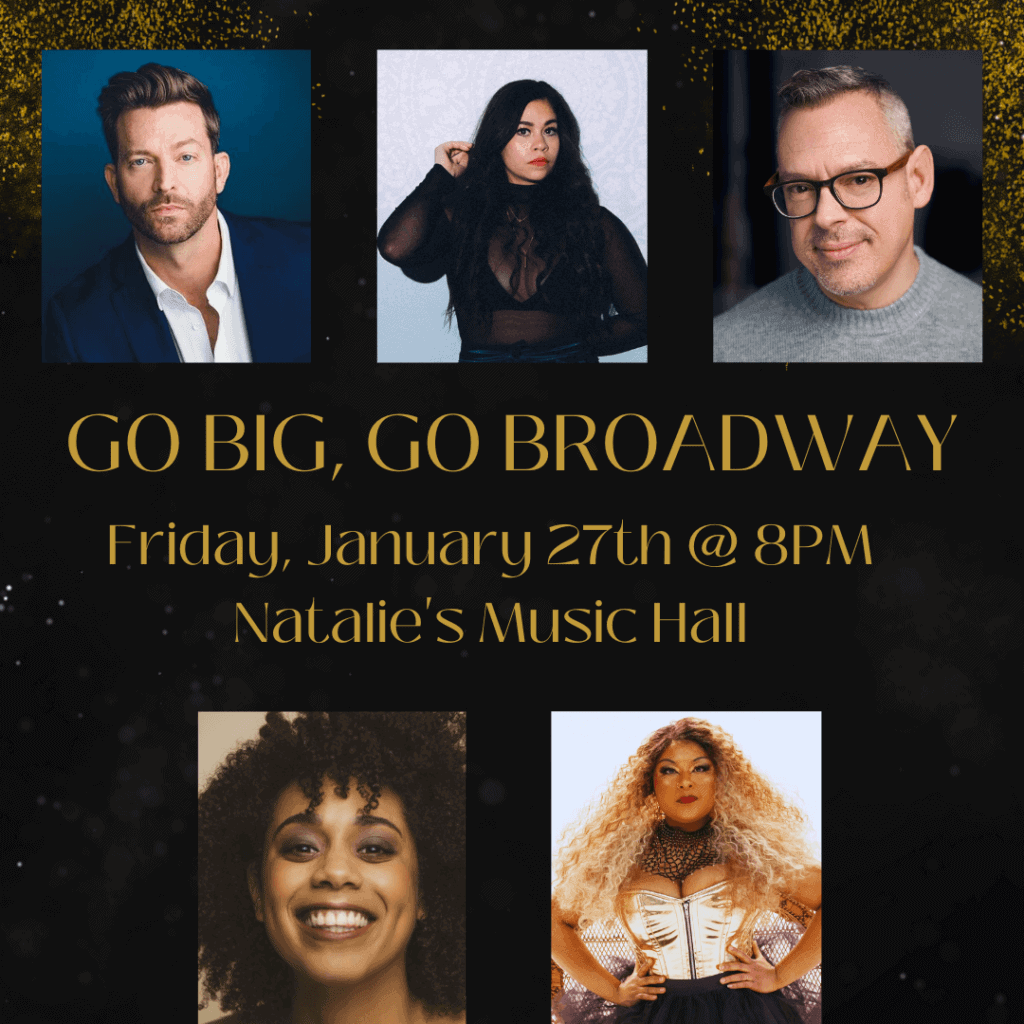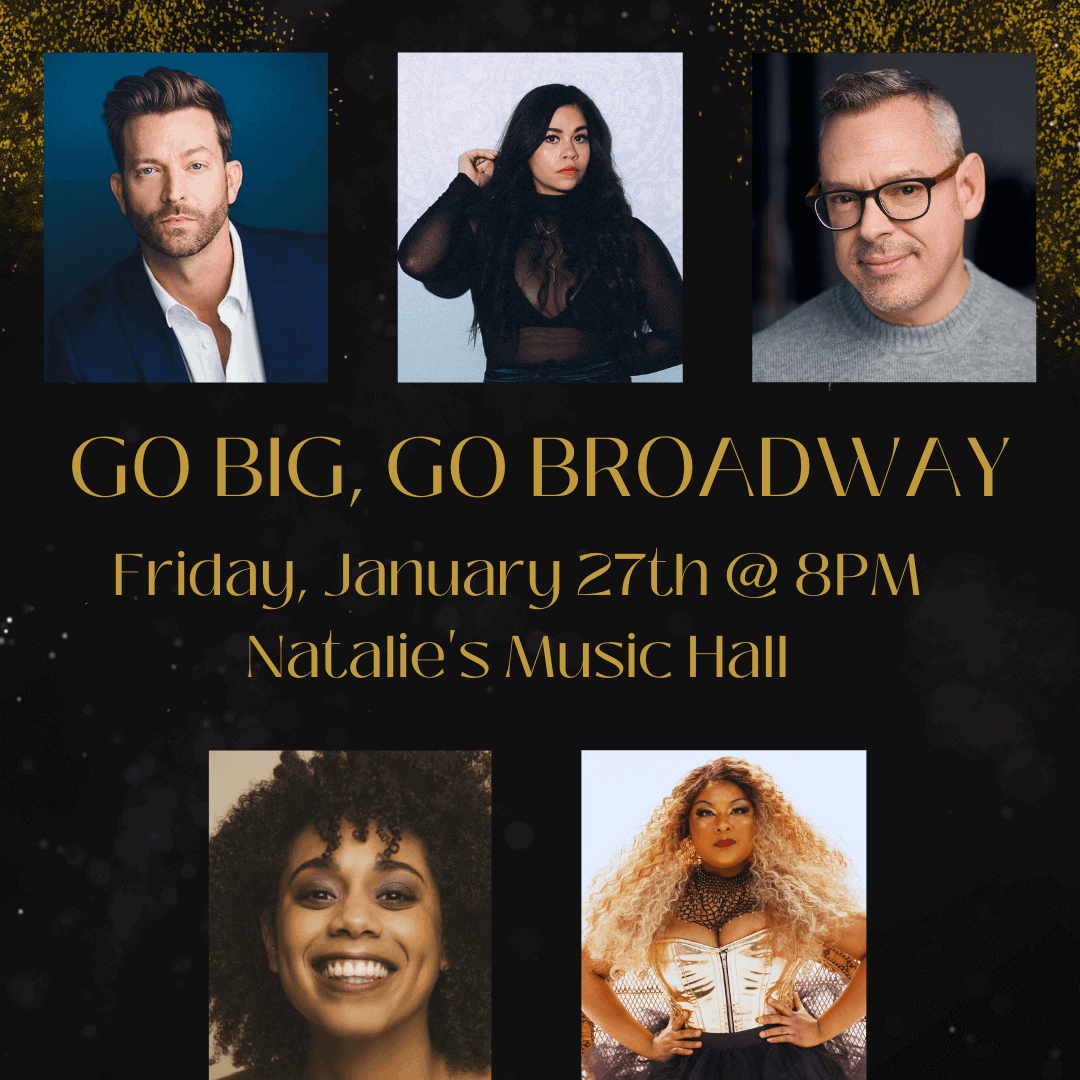 Stephanie Amber (of the acclaimed group Honey and Blue) hosts the first ever 'Go Big, Go Broadway,' an elegant evening celebrating all things theater. This dynamic show will feature Tony Award Winner Levi Kreis, Broadway's own Thom Warren, Amber Knicole of Mojoflo, and Sydney McSweeney, jazz vocalist extraordinaire. 
Your Ticket Includes: 
A Red Carpet Experience:

  Break out your most glamorous attire and strut down our red carpet while our in-house photographer snaps a photo of you to remember this night forever. 

A Free Champagne Toast (or non alcoholic bubbly):

Raise a glass to… YOU! We couldn't think of a better way to kick off the night than a round on us. 

Natalie's After Hours:

  You won't want to miss this afterparty including a meet-and-greet with all of the artists and musicians. Snap pics, ask questions, and have a signature cocktail…or two 🙂

Exclusive Swag:

Take home some cool surprise swag courtesy of Natalie's and our event sponsors!
Stephanie first saw the movie musical 'Calamity Jane' at the age of 8 and instantly fell in love with musical theater!  Although she has been performing with her band Honey and Blue for the past 10 years, which has given her more opportunities than she could have ever dreamed of, she decided to join the Short North production of Little Shop of Horrors last year and it completely reignited her passion for musical theater! 
During her time performing in Columbus, Los Angeles, and New York she realized that not only does Columbus have an incredible music scene, but we also have an amazing theater scene! Having said that, she also observed a large divide between the artists in both worlds of the community. 
Rather than waiting for this gap to slowly dissipate, she has decided to take matters into her own hands and host a celebration of musical theater featuring amazing artists from both of the worlds she is so passionate about. On Friday January 27th, the celebration will commence at Natalie's Music Hall! 
On CAPA's website it says: "Columbus is a national destination for living, breathing art" and Stephanie wholeheartedly believes that we will be displaying just that by putting on this very production. 
This incredible lineup includes: 
Levi Kreis, Tony Award Winner
Thom Warren of Broadway's The Lion King 
Amber Knicole of Mojoflo
Syd McSweeny Jazz Vocalist extraordinaire   
Hosted by Stephanie Amber of Honey and Blue 
Introducing the GBGB Band : 
David Swank- Musical Director
Adam Darling – Guitar 
Dwight Bailey – Bass
Reggie Jackson – Drums
Terrance Farmer – Reeds
Miles Smith – Trumpet