Gospel Soul Brunch: Nikki D and the Browns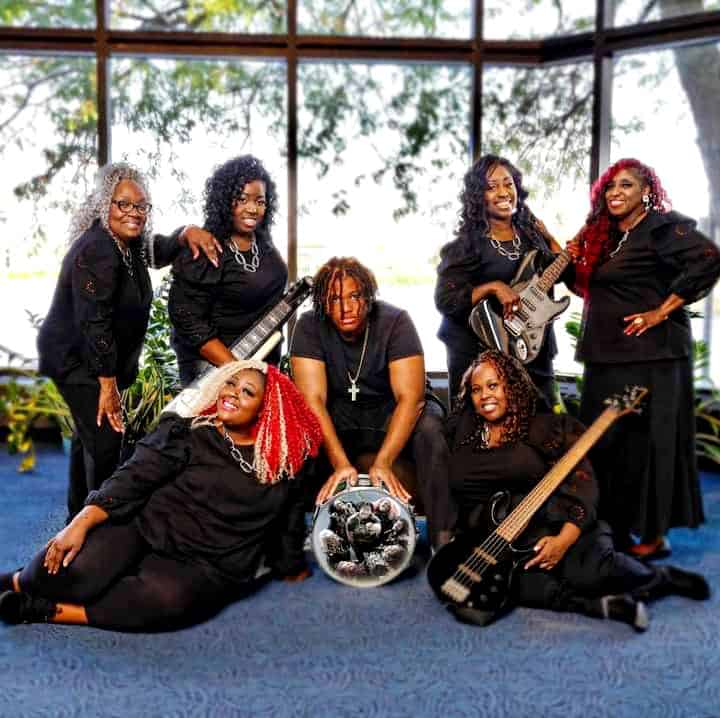 The Gospel Soul Brunch Series continues at Natalie's on the first Sunday of each month with host Debra James Tucker welcoming Nikki D & the Browns.
Nikki D & The Browns a.k.a The Sisters of Thunder is a family based group from Toledo, Ohio. Their unique style is Gospel with Blues riffs and grooves, all punctuated by Nikki D's wildly soulful and electrifying steel guitar. In fact, in 2016, Guitar World magazine described Nikki as "The Jimi Hendrix of 'Sacred Steel' because of her willingness to experiment withvocal-like riffs and at times otherworldly sounds. She's also a soulful vocalist that commands the attention of those that hear her raspy, but yet sultry voice. The group is known for powerfully moving, revival-like performances, with beautifully atmospheric vocals riding above a wave of infectious rhythms and grooves. Their music has allowed them to open for artists like late Rance Allen, The Slide Brothers and rock band, Raconteurs. Their excitement for what they do and the energy they give will have you up on your feet. When they hit the stage, a forecast for hand clapping and toe tapping will be expected.
About our host: The unique sound of vocalist Debra James Tucker is a product of extensive training in jazz, classical and gospel music. She is the writer/performer of the one woman show Survival of the Boulevard Singer—winner of an Ohio Arts Council Award for Individual Excellence, has been a visiting instructor at Denison University in the history of African American Gospel Music, and an artist in residence with several youth arts organizations.
Food & Bar: Our full bar and a special brunch menu will be available before and during the show.