Gospel Soul Brunch: Rika Fanning hosted by Debra James Tucker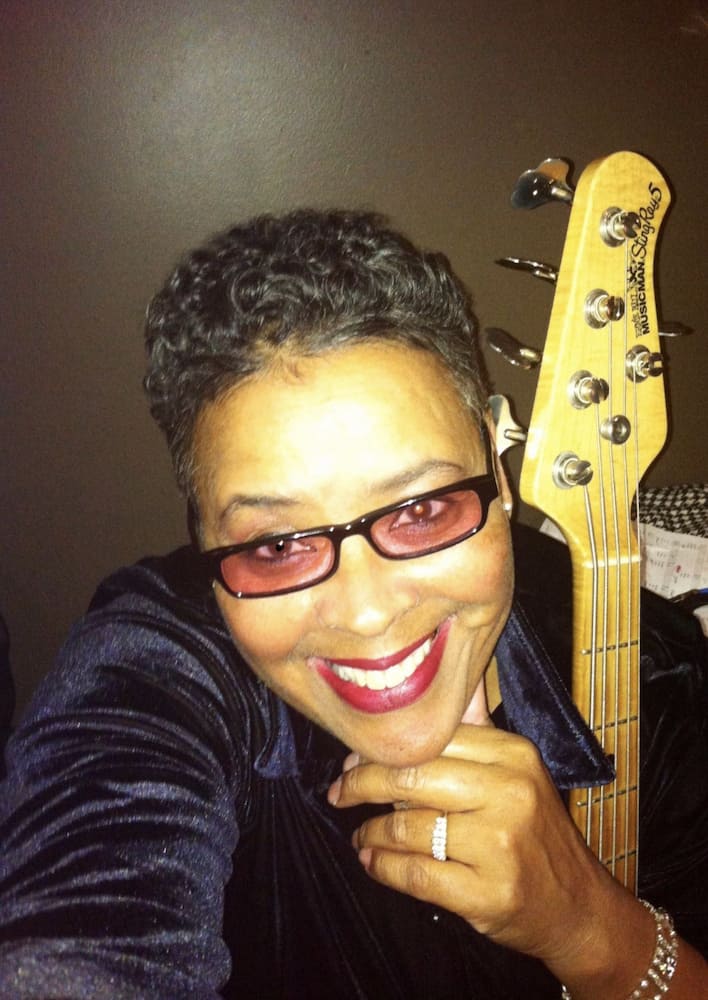 Rika D. Fanning is a born and raised native of Columbus, Ohio. She comes from a long line of God Gifted Musicians. Her father was a musician/preacher & her mother was a singer/evangelist. All of her brothers are musician's. She is the only female sibling that pursued music. She grew up singing in the church. She began studying music on her own in her early 20's and was Inspired by God to learn how to play the bass guitar and piano. She began early on in her Christian walk playing in the church & ministering throughout Ohio & the United States.
She received the 2020 KIA (Kingdom Image Award) "Producer of the Year" for her cd, CHOSEN. She has graced the stage with the best of the best! She has played for numerous churches, choirs & groups.
She has her own patented band, "SOUL N~ER~G" (pronounced "SOUL ENERGY") They bring the "soul" wherever they go!
Currently, she is the bassist for Grace Apostolic Church. She continues to play for churches, music groups, choirs, bands & schools both locally and throughout the USA. In 2006, she produced and recorded her very own first solo gospel cd project, "NEAR THE CROSS", in which she wrote, produced, recorded & sung the lead vocals/background harmonies.  In 2015 she released her single, "ALL OF ME" which she wrote, produced & featured different artists on it, including herself on bass & background vocals. In May 2019, she recorded & released a full cd which featured 11 of her Praise & Worship originals entitled, "CHOSEN", featuring some of the best Praise & Worship Singers/Musicians anointed by God!  She is currently working on her VISION CD project entitled, SOUL N~ER~G, which will be a Gospel Jazz Instrumental featuring Rika on bass along with many of her talented fellow musician family & friends.
Soul Sunday at Natalie's is held on the first Sunday of each month. Seating for The Gospel Show Brunch show begins at 1:30 pm, with showtime at 2:30 pm presenting the best national and regional Gospel Artists in concert with your host, Debra James Tucker.
The unique sound of vocalist Debra James Tucker is a product of extensive training in jazz, classical and gospel music. She is the writer/performer of the one woman show Survival of the Boulevard Singer—winner of an Ohio Arts Council Award for Individual Excellence, has been a visiting instructor at Denison University in the history of African American Gospel Music, and an artist in residence with several youth arts organizations.
Food & Bar: Our full bar and a special brunch menu will be available before and during the show.