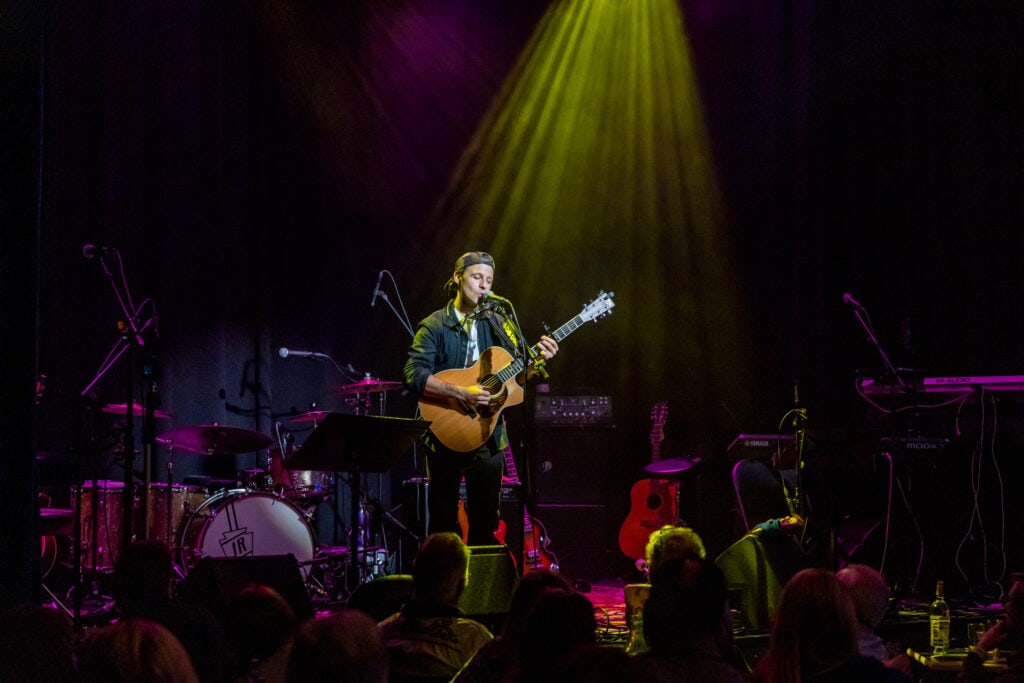 Singer-songwriter Hebdo returns to Natalie's for a show you won't want to miss. 
Hebdo does not compromise– he commits. Replete with masterful hooks, his music, all of which he produces himself, glows with a sonic warmth and intimacy reminiscent of Paul McCartney and Dr. Dog, while his writing and delivery reveal years under the influence of Beck, Appalachia, and Andrew Bird.
Hebdo's defiance of simple categorization is perhaps best exemplified in the concoction of his own genre, dubbed "Adventure-Folk". The moniker suits not only his adventurous spirit and the physical terrain he's charted in his artistic journey, from Lebanese roots to longtime residencies in Appalachia and tours across Italy, but also the vast musical territory covered in the four EPs and three LPs he has released to date. The constant threads in his music are unshakeable choruses, the welcoming croon of his wholesome layered vocals, and plucks of his acoustic guitar.
Food & Bar: Our full food and drink menu will be available before and during the show.
Date: Saturday, November 11