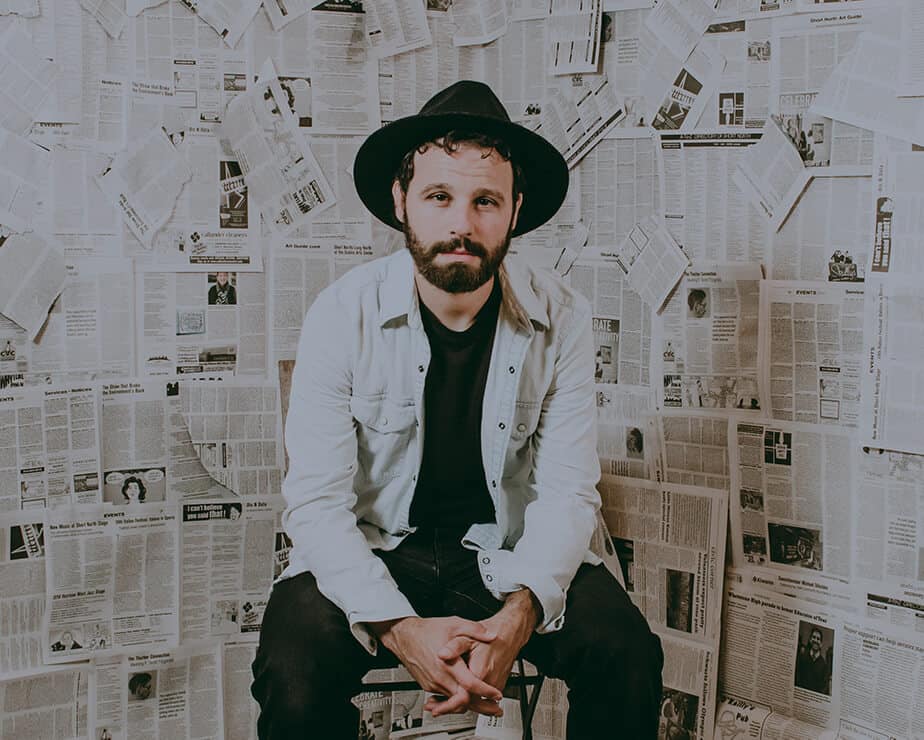 Due to rising Covid-19 numbers, all guests will be required to present proof of full vaccination (card or photo), along with photo ID, OR a valid negative Covid-19 test result 48 hours prior to entry.
Singer-songwriter (Joseph) Hebdo does not compromise– he commits. Replete with masterful hooks, Hebdo's music, all of which he produces himself, glows with a sonic warmth and intimacy reminiscent of Paul McCartney and Dr. Dog, while his writing and delivery reveal years under the influence of Beck, Appalachia, and Andrew Bird.
Hebdo's defiance of simple categorization is perhaps best exemplified in the concoction of his own genre, dubbed "Adventure-Folk". The moniker suits not only his adventurous spirit and the physical terrain he's charted in his artistic journey, from Lebanese roots to longtime residencies in Appalachia and tours across Italy, but also the vast musical territory covered in the four EPs and three LPs he has released to date. The constant threads in his music are unshakeable choruses, the welcoming croon of his wholesome layered vocals, and plucks of his acoustic guitar.
His process tends to be one of solitude, building songs alone in the studio and experimenting endlessly before bringing in musicians to flesh out the recordings and add finishing touches. But some singles, such as "Go Back Home" & "Thievin Spirits", were tracked live with a full band in a single session, in the often favorable 3 Elliot studio, in the Appalachian Hills of Ohio. 
Hebdo marries anachronistic compositions with intensely conceptual and sophisticated visuals. His finely executed music videos imbue his soundtrack of dust-blown analog grit with a sleek cinematic luster, picking up Toronto film fest awards for both "Sailor" and "Rumors.". 
Date: Friday, September 10, 2021