International Women's Day Showcase
Benefit for She Has A Name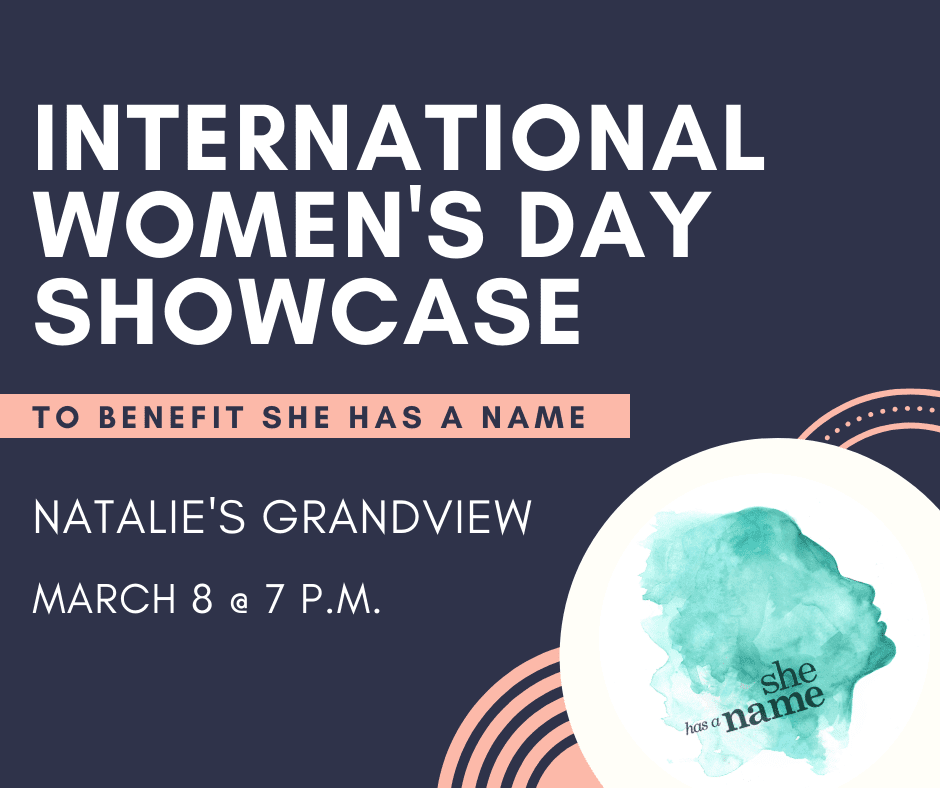 Join us for an amazing event of music, artistry and collective individualism — all to benefit a great cause! International Women's Day is a global event celebrating the social, economic, cultural and political achievements of women, while also marking a call to action for accelerating gender equality. To celebrate, we're bringing together some of the top female talent in the city for an incredible showcase.
The evening will begin with four female singer-songwriters performing their original works. Featured performers Kristen Elliott, Kristin Gramza, Megan Rainey and Carole Walker will share their unique style, powerful vocals and delightful instrumentation in a series of short sets.
Next, musical group Linden Hollow will take the stage. Featuring the powerful, gritty and crystalline vocals of Rebecca McCusker, impeccable rhythm and harmonies of Paige Vandiver and effortless multi-instrumentation of Emily Ng, the lyrics and timbre of Linden Hollow's songs transport listeners to dusty railroads and summery forest-scapes for an ever-evolving sound that stays true to the gut-feel of their music.
To close the evening, the featured songwriters will join Linden Hollow to pay tribute to iconic female songwriters and performers.
All proceeds from this event will be donated to She Has A Name, a non-profit organization committed to engaging the community, strengthening partner organizations and equipping survivors through workforce development in the fight against human trafficking. Learn more about their mission and values at https://shehasaname.org/.
Date: Sunday, March 8, 2020