Jared Mahone – Home Encore Show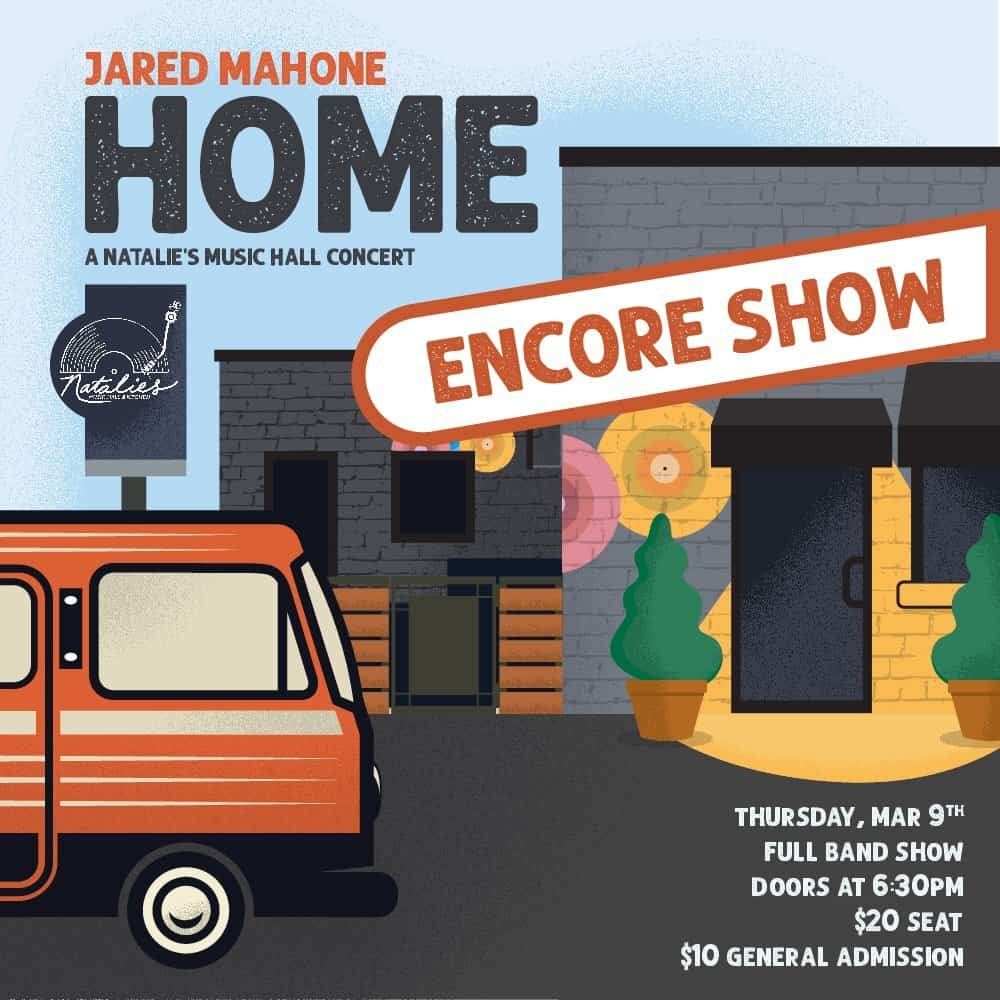 After a two year run of life on the road in an RV, Jared Mahone returns to his hometown of Columbus, Ohio and reunites with his band for their first show of the new year. His latest adventure as a touring musician was coupled with family life in their 37 foot, Class-A, home-on-wheels crossing the country from coast to coast (a few times). While most of the public venues were shut down, Jared spent his time writing, refining, and performing his one-man show in secret listening rooms and private homes in 38 states. Mahone collected a pocket full of new songs and stories and his band has every intention of lighting them all on fire while a crowd watches. They hope you will join them for this very special evening.
Food & Bar: Our full food and drink menu will be available before and during the show.