Jazz Arts Group Jazz Academy Adult Vocal Workshop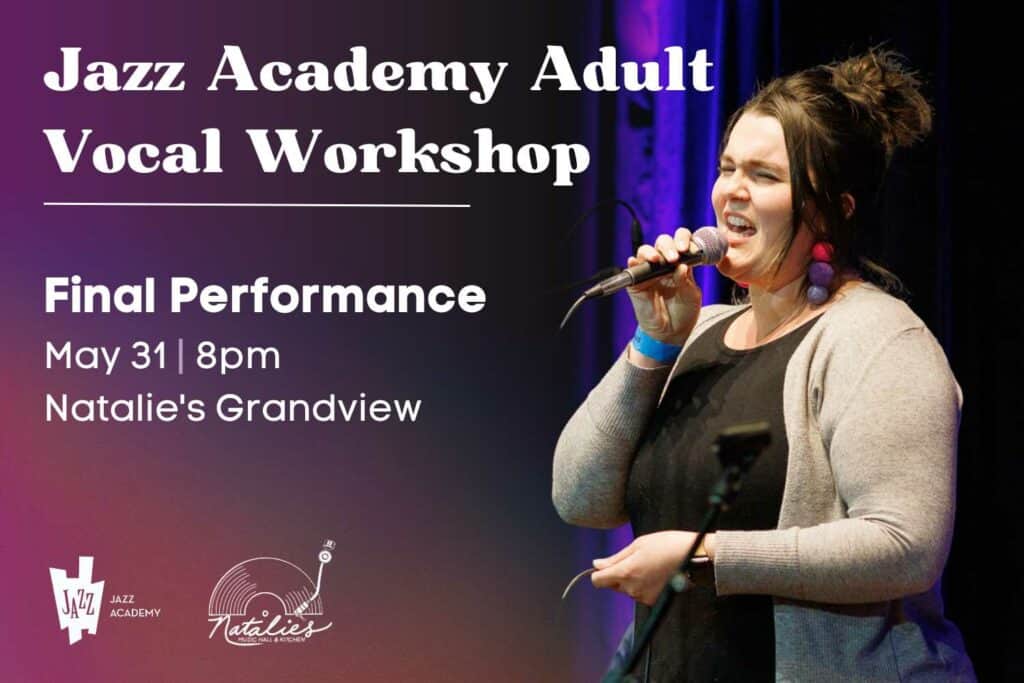 Join the Jazz Arts Group as we celebrate 50 years of jazz in Columbus! Learn more about our amazing 50th Anniversary Season and all of our education programs at JazzArtsGroup.org! This concert will feature Jazz Academy Adult Vocal Workshop participants under the direction of Jasmine Spitzer and a professional rhythms section. The Jazz Academy Adult Vocal Workshop is a 5-week program in the Jazz Academy. Created by Jazz Arts Group, this program encourages adult vocalists to study commercial vocal styles, including pop, jazz, R&B and more. Topics including band-leading, improvisation, vocal style and technique and stage presence are covered during this program.
This event supports the efforts of the Jazz Arts Group and will support their ongoing education and performance initiatives. We suggest a donation of $10 per ticket.
Donations: At the checkout, scroll down to the donation box and enter your desired donation amount before clicking continue to finish your registration.
Food & Bar: Our full food and drink menu will be available before and during the event.