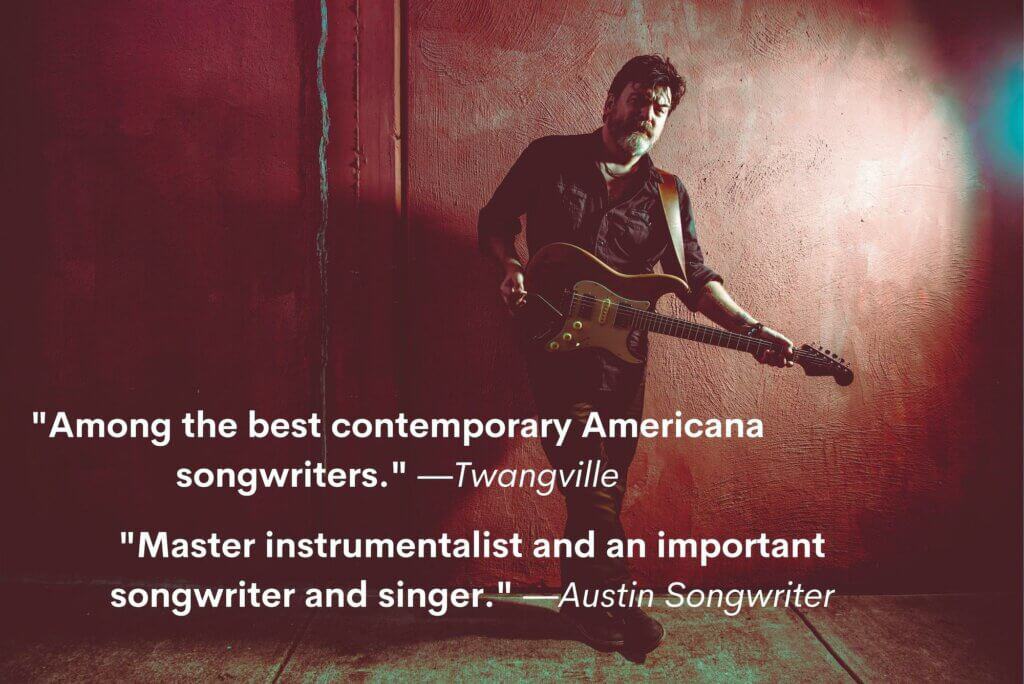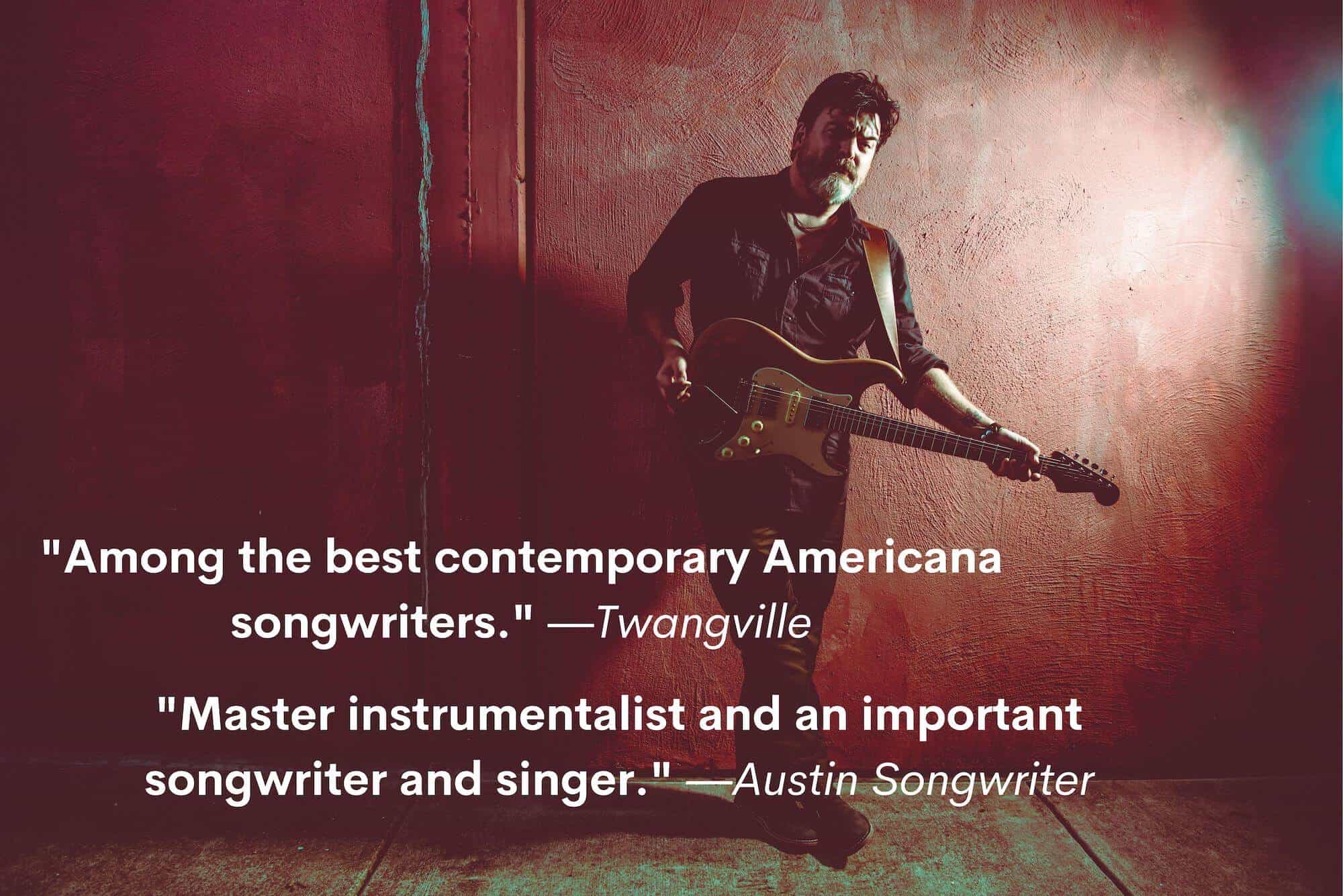 Jeff Plankenhorn plays a soulful, distinctly Austin brand of roots rock that, over the past several years, has gained him a devoted national following and a seat among the very best contemporary Americana songwriters. Over five freewheeling solo albums, Plankenhorn has drawn on a wide range of styles, combining influences from electric blues, progressive bluegrass, sacred steel, and power pop to create a musical identity all his own. A big part of it is his voice. Plankenhorn grew up in Ohio singing choral music as a boy soprano. The vocal clarity and power he developed in those early years is evident in the soulful baritone he employs now.
The biggest contributor to Plankenhorn's sound is his virtuosic touch on anything with strings – ranging from electric and acoustic, guitar to dobro and lap steel. His most distinctive sonic paintbrush is the custom electric dobro he invented, called, appropriately, the Plank. If you've listened to roots music from Austin in the last couple decades, you may have heard it – a sharp, crunchy slide sound derived from the instrument's combination of a lap steel neck and electric guitar body.
Food & Bar: Our full food and drink menu will be available during the show through the QR code at your table. 
Date: Wednesday, September 28, 2022