Jesse Terry and Alice Wallace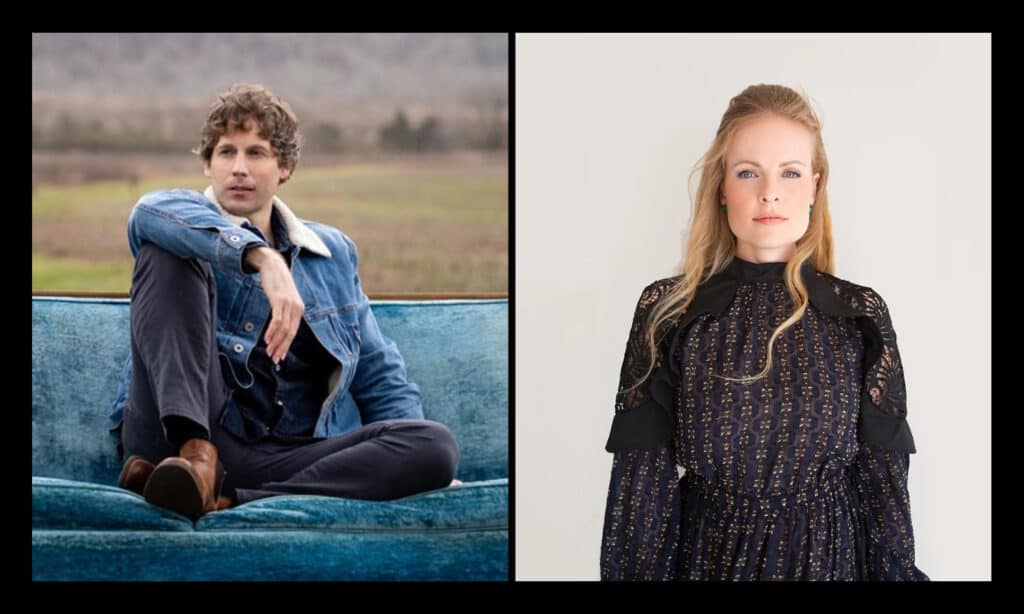 Jesse Terry's seventh album, When We Wander, is the first he wrote since becoming a parent. So, it's no surprise the family theme courses through many of its 12 songs. His music career has been a family project ever since he became a full-time touring artist a decade ago. The stage had been Jesse's home for a decade. He plays around 150 shows a year, from Bonnaroo to the Philadelphia Folk Festival, the 30A Songwriters Festival to AmericanaFest.
"It's a song about taking the risk to do what you love," Alice Wallace says of the soaring track, "The Blue," which yields a lyric entitling her spellbinding new album. With Into the Blue, the singer-songwriter taps into the influence of her native California – conjuring the atmospheric sound of the Golden State's canyons and deserts, mountains and crashing waves, its crowning beauty and its tragic losses. At the same time, the supple-voiced Wallace tells her own and others' stories, weaving tales that resonate as we grapple with so many disturbing national issues. Into the Blue is Wallace's fourth album but marks her debut on the brand-new Rebelle Road label, an imprint founded by a trio of women dedicated to strengthening the California Country music community and expanding visibility for female artists in the Americana/roots genre.
Food & Bar: Our full food and drink menu will be available before and during the show.