Krate Digga Presents Tapestry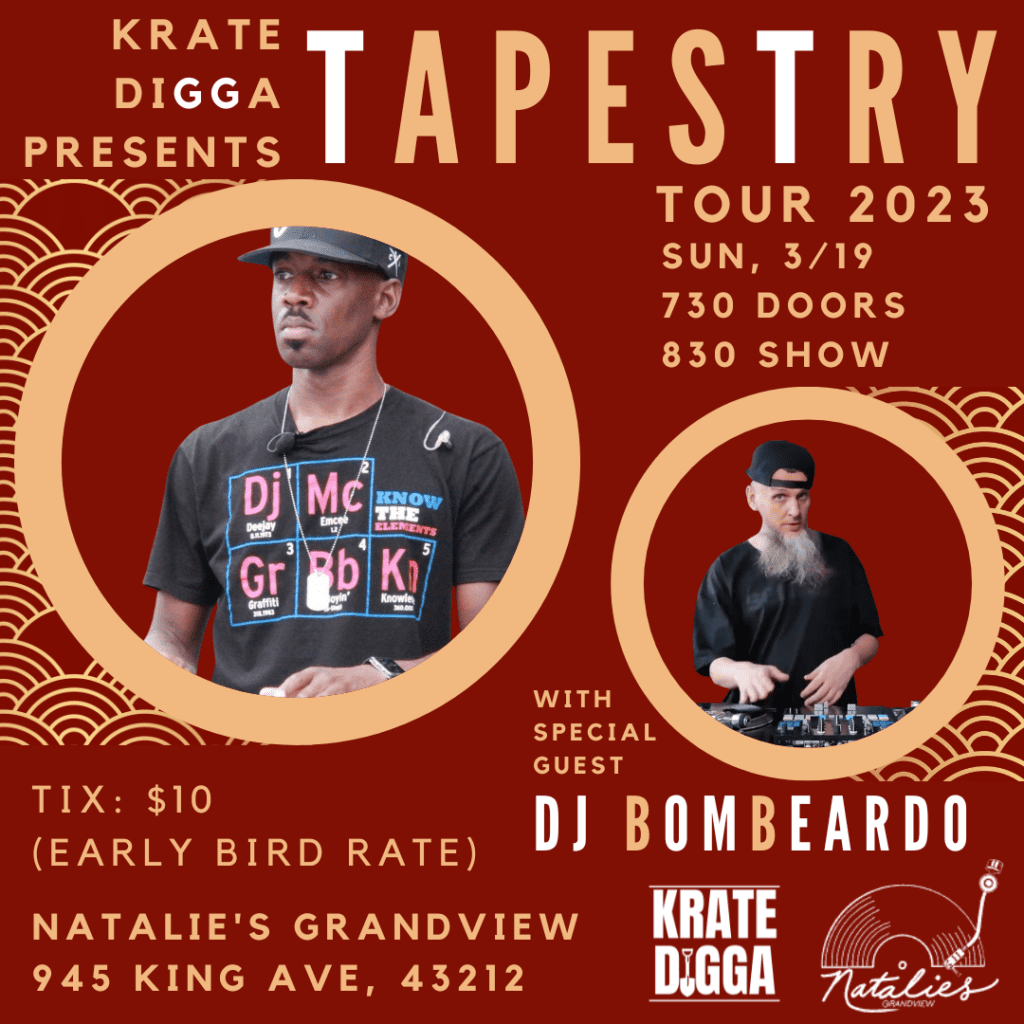 The TAPESTRY Tour is the weaving of musical elements in linear & melodic forms. More than just stacking layers, this show intertwines genres & generations of music; allowing for their individual characteristics to shine while simultaneously showcasing their harmonic nature. The tour kickoff features special guest, DJ Bombeardo, alongside Krate Digga. Anyone who has experienced a Soulful Soular Celebration show at Natalie's Worthington knows the magic that is the duo of Krate & Beardo.
Food & Bar: Our full food and drink menu will be available before and during the show.