Ladies Who Lounge
Presented by Hashtag Comedy Co.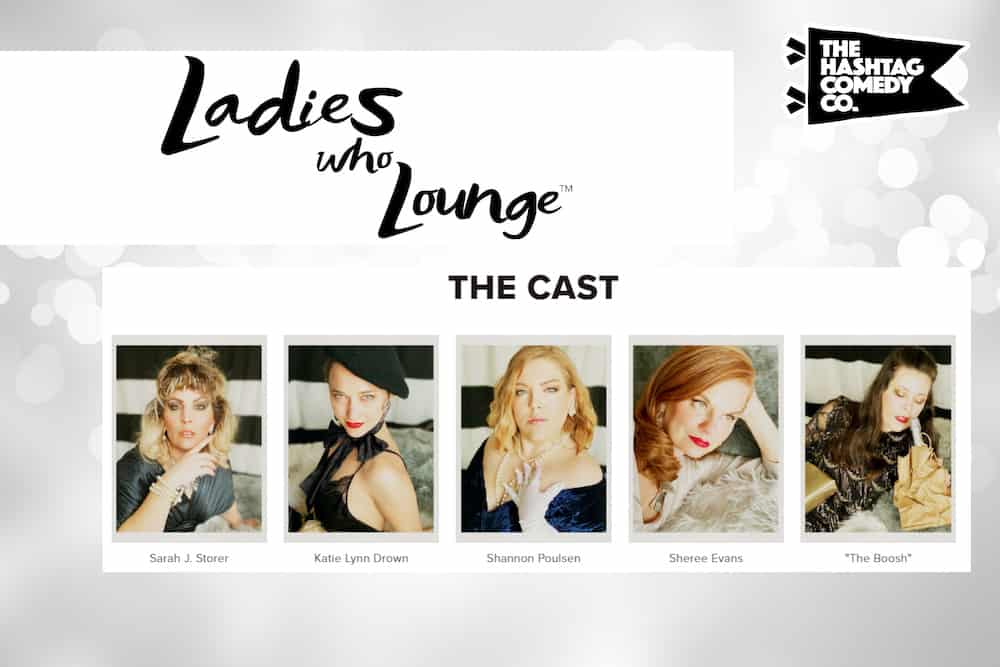 Are you ready to sway to the smoothest singers in town? Do you want to hear the songs that zing right to your heart place? Are you ready to get dolled up and feel that swingin' lounge vibe? If you said, "you bet!" you're in luck. Ladies Who Lounge is an improvised lounge show that hearkens back to the days of the Rat Pack. Big romantic numbers, croon-y ballads and bawdy tunes are all on the table…we just need your suggestions to bring the lounge to life!
Founded by cast members of the popular TBD: The Improvised Musical, Ladies Who Lounge is the show that gets you in the groove. And yes, your fanciest lounge attire is encouraged!
Food & Bar: Our full food and drink menu will be available before and during the show.
Date: Saturday, February 25