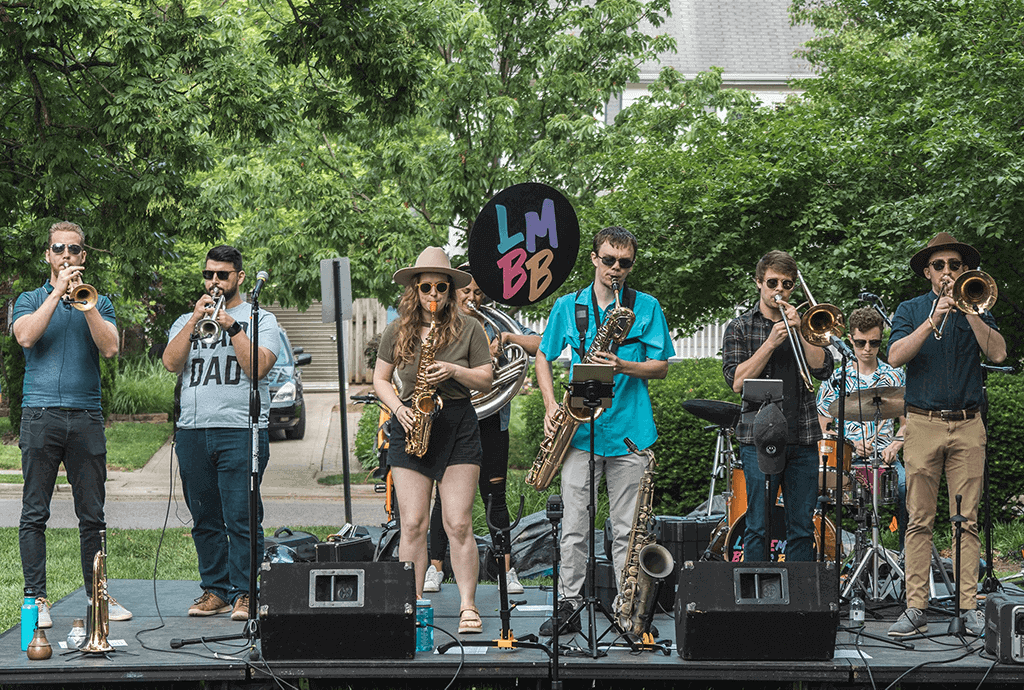 Due to rising Covid-19 numbers, all guests will be required to present proof of full vaccination (card or photo), along with photo ID, OR a valid negative Covid-19 test result 48 hours prior to entry.
Born in Athens, OH and relocated to Columbus, Largemouth Brass Band is sure to get the party started and keep it going. With innovative and fresh original music inspired by everything from New Orleans trad-jazz to funk, pop, and hip-hop, LMBB's sound is a genre-busting explosion of energy that entertains audiences of all ages. In addition to creating great music, the band is also heavily engaged in educating and inspiring the next generation of musicians. 
The band's members maintain private lesson studios and teach in central Ohio public schools and universities, all while actively performing year-round. From outstanding performances at local venues to major festivals like The Columbus Jazz & Ribs Fest, you won't want to miss a beat of Largemouth Brass Band.
Date: Thursday, September 23, 2021