Maia Sharp
Presented by Zeppelin Productions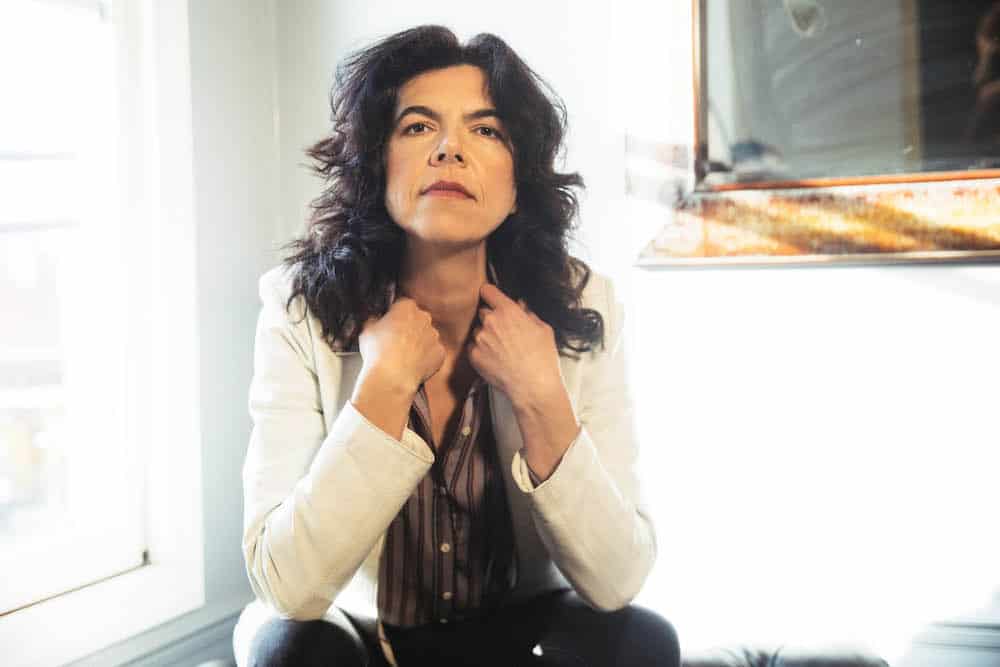 Maia Sharp returns with Mercy Rising, her boldest, most confessional offering to date.  After living in the Los Angeles metro area for most of her life, Maia moved to Nashville at the beginning of 2019, partly to be in an unapologetically songwriter centric town and partly as a personal life reboot.  She reflects, "In the last 2 years, just about everything that could have changed has changed and it feels now like those long walks outside of all of my comfort zones were heading toward this album."  
Maia has always managed to play all sides of the songwriting field. She has had her songs recorded by Bonnie Raitt, The Chicks, Trisha Yearwood, Keb' Mo', Cher, Edwin McCain, Terri Clark, David Wilcox, Art Garfunkel, Lizz Wright, Paul Carrack, Lisa Loeb and more. She produced Edwin McCain's album Mercy Bound (429 Records) and two songs for Art Garfunkel's retrospective double album The Singer (Sony).  And through it all, Maia has continued to record her own albums.  She has eight solo releases (on Ark 21, Concord, KOCH, eOne, Blix Street and Crooked Crown respectively), a collaborative project with Art Garfunkel and Buddy Mondlock Everything Waits to be Noticed (EMI Manhattan) and a duo project called Roscoe & Etta with writing/production partner Anna Schulze.  Each release has led to extensive touring throughout the US and UK and appearances on Mountain Stage, Acoustic Cafe, World Cafe, NPR's "All Things Considered," CBS Early Morning and the Today Show to name a few. Maia is also an adjunct professor at NYU for the Summer Songwriter Workshop and she has been writing for Songwriting with Soldiers since 2017 where active duty service members, veterans and/or their family members are paired with professional songwriters to share their experience and turn it into a song.
Her new album, Mercy Rising, is out now to critical acclaim and features co-writes and guest appearances by Mindy Smith, Gabe Dixon, Noah Guthrie and P.J. Pacifico.
About Mercy Rising…
"What a Lovely Album. I hit play and it put me in a beautiful trance, that I couldn't get out of." — Keb' Mo'
"I think I have my favorites then another slays me. Maia is a master in her absolute prime — out of the ballpark once again, but this one really ignites everything that is different and brilliant about her writing, singing, songwriting and production. I'm running out of superlatives! " — Bonnie Raitt
"Backburner" is one clever lyric, but the beauty of the song is that it isn't cloying or cutesy. The arrangement, which features Sharp's guitars and synths along with other musicians, is steady and unswerving, like on the cruise-control mode in your car. From Sharp's contemplative delivery to the tautness of the arrangement, "Backburner" conveys regret without ever sounding maudlin. To extend its metaphor, it stays on simmer and never overheats." — ROLLING STONE
Food & Bar: Our full food and drink menu will be available before and during the show.
Date: Wednesday, August 23