Midwest Modern Jazz Quartet (MMJQ)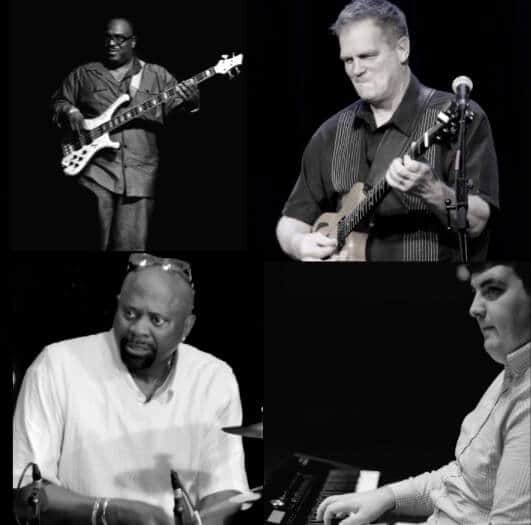 Until further notice, all shows at Natalie's will require proof of vaccination (card or photo), along with photo ID, OR a valid negative Covid test 48 hours prior to entry.
MMJQ (Midwest Modern Jazz Quartet) is one of central Ohio's newest contemporary music quartets. Although all four musicians…Former Dr John bassist Dwight Bailey, Kraig Phillips – guitar, Neal Cobb – drums, David Swank – keyboards…have worked as sidemen on the music scene for many years, this group of players will launch onto the frontline to share a musical side of themselves that most audiences have only experienced in small portions! So, come out to check out these guys as they begin the new year with a lot of energy and enthusiasm!
Date: Friday, January 14, 2022