Morgan, MacDonell and Maneri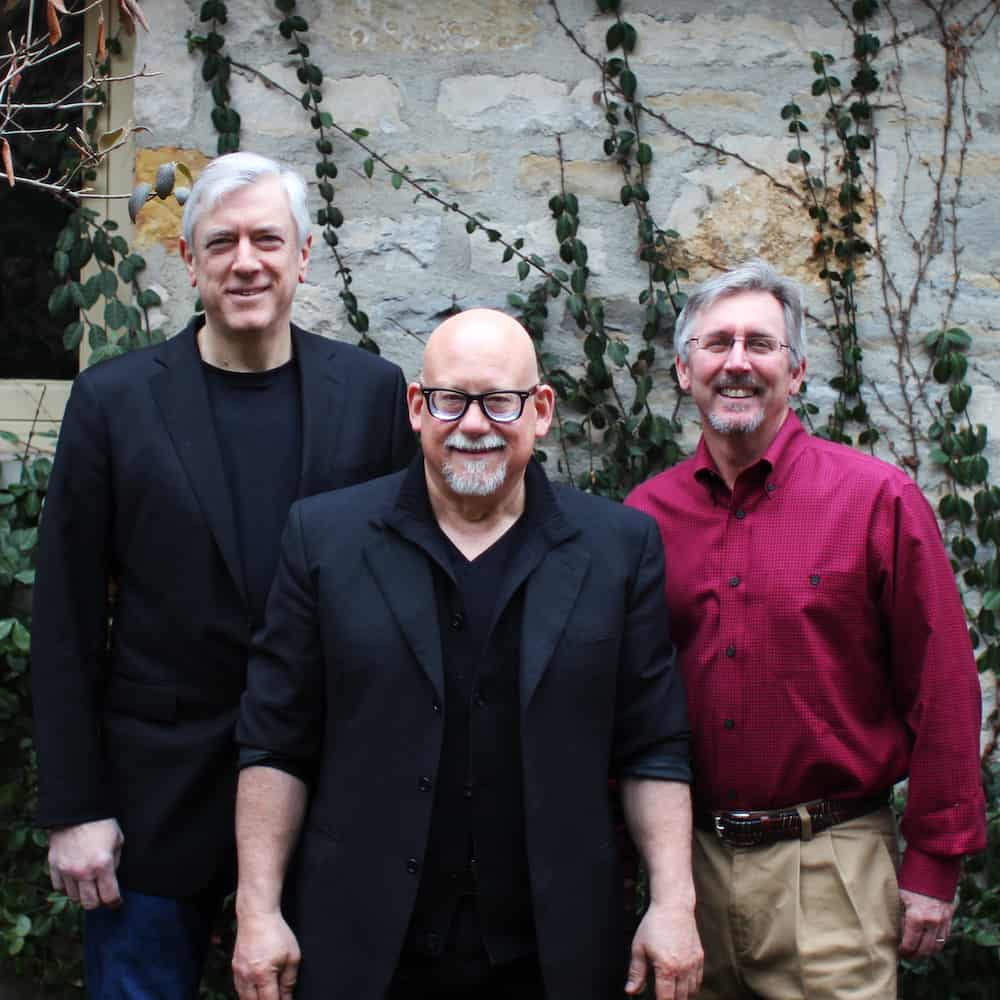 Doug Morgan, Parker MacDonell & Phil Maneri play music for the fun of it.  Morgan, MacDonell & Maneri, as they are known for short, consists of three great friends whose voices blend to create harmonies that invite listeners to sing along. Though they sang in their colleges' a cappella groups or played in the OSU Marching Band, their singing is now accompanied by two acoustic guitars and one big upright bass.  
Their repertoire consists of well-known songs from the Beatles, Crosby, Stills & Nash, James Taylor, Loggins & Messina, Johnny Cash, the Eagles and Tom Petty. At their regular residency at the highly regarded Refectory Bistro & Restaurant, their goal is for the audience to sing along with every song.
In real life, Doug is an attorney and owner of the Mt. Vernon Barn Company; Parker is managing director at Rev1 Ventures and Phil is the owner of Fifth Avenue Fret Shop.  In the alternative universe of Morgan, MacDonell & Maneri, they enjoy making music and making audiences laugh and sing along.
Food & Bar: Our full food and drink menu will be available before and during the show.
Date: Thursday, August 31