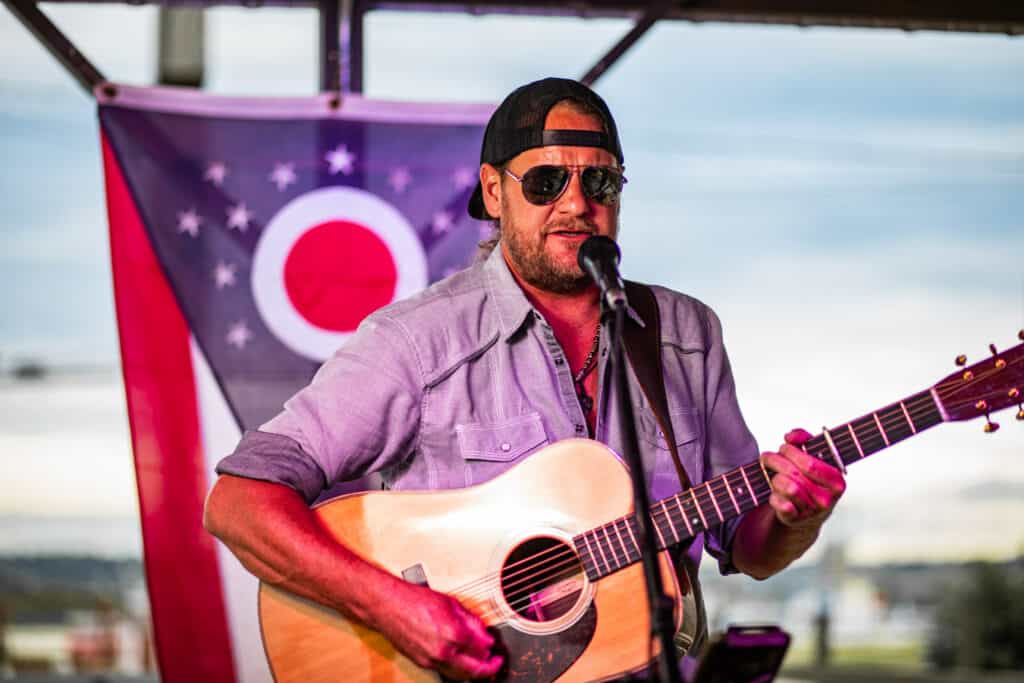 Myron Hart has been surrounded by guitars and music his entire life. Growing up as the son of a master luthier  and bluegrass musician (Myron "Pete" Hart of Buckeye Mandolins/The Hart Brothers) and a stone's throw from the Fur Peace Ranch – music is in his blood. 
His unique combination of knowledge, temperament and confidence landed him the role as Jorma Kaukonen/Jack Casady's (Hot Tuna/Jefferson Airplane) guitar tech/production manager for over the last 2 decades. As one of the industry's more respected techs/sound engineers, Myron has also toured as a mandolin/guitarist with Larry Campbell, Teresa Williams and has performed on several of Jorma/Jack's recordings alongside legends like Levon Helm. 
Over the years, he has developed some serious chops and has been quietly building a diverse catalog of his own music that shows his eclectic combination of influences and experiences. He finally decided to devote more time honing his own music and taking it to the stage. Bluegrass, Southern Rock, honkey-tonk and blues are all represented – to name a few. 
Myron Hart will be backed by several accomplished Columbus/Athens musicians…Billy Zehnal (bass), Nick Dzuban (guitar) and Rob Mottice (drums).
RESERVATIONS: Reservations are strongly encouraged for our free Happy Hour Shows!
Date: Wednesday, September 6