New Basics Brass Band w' video screening of "Just Don't Quit: 25 years of NBBB"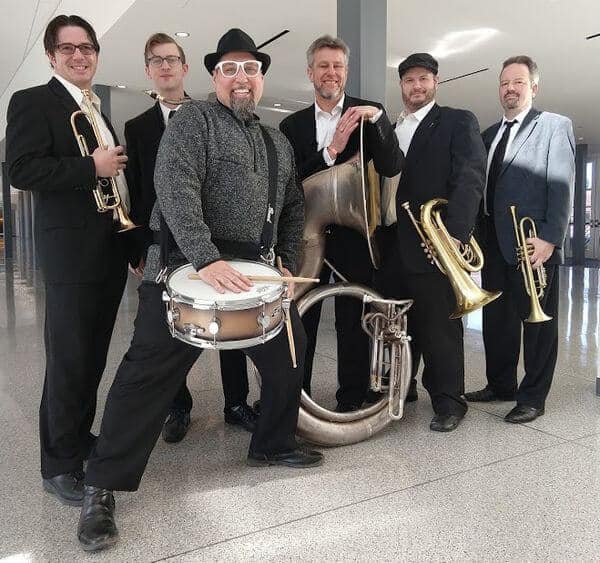 Until further notice, all shows at Natalie's will require proof of vaccination (card or photo), along with photo ID, OR a valid negative Covid test 48 hours prior to entry.
The New Basics Brass Band returns to Natalie's Grandview for a very special night! Kicking off the evening will be a screening of the documentary film "Just Don't Quit: Celebrating 25 Years of New Basics Brass Band". Directed and edited by Johnny Polansky, this film recalls the highs and lows of their 25-year run and how they've continually reinvented themselves, especially when the pandemic threatened to silence them for good.
After a brief intermission, The New Basics Brass Band will perform live on Natalie's stage. Formed in the fall of 1995, this engaging band has recorded four studio albums and recorded with legends such as Bootsy Collins and the Dirty Dozen Brass Band. This past year, the band performed nearly 20 front yard pop-up shows for music lovers sheltering in place.  While they explore what's next, the band is committed to keeping on keeping with what they love to do- sharing feel-good music.
Date: Wednesday, December 15, 2021