New Basics Brass Band: 25th Anniversary Celebration (Mardi Gras in March!) Late Show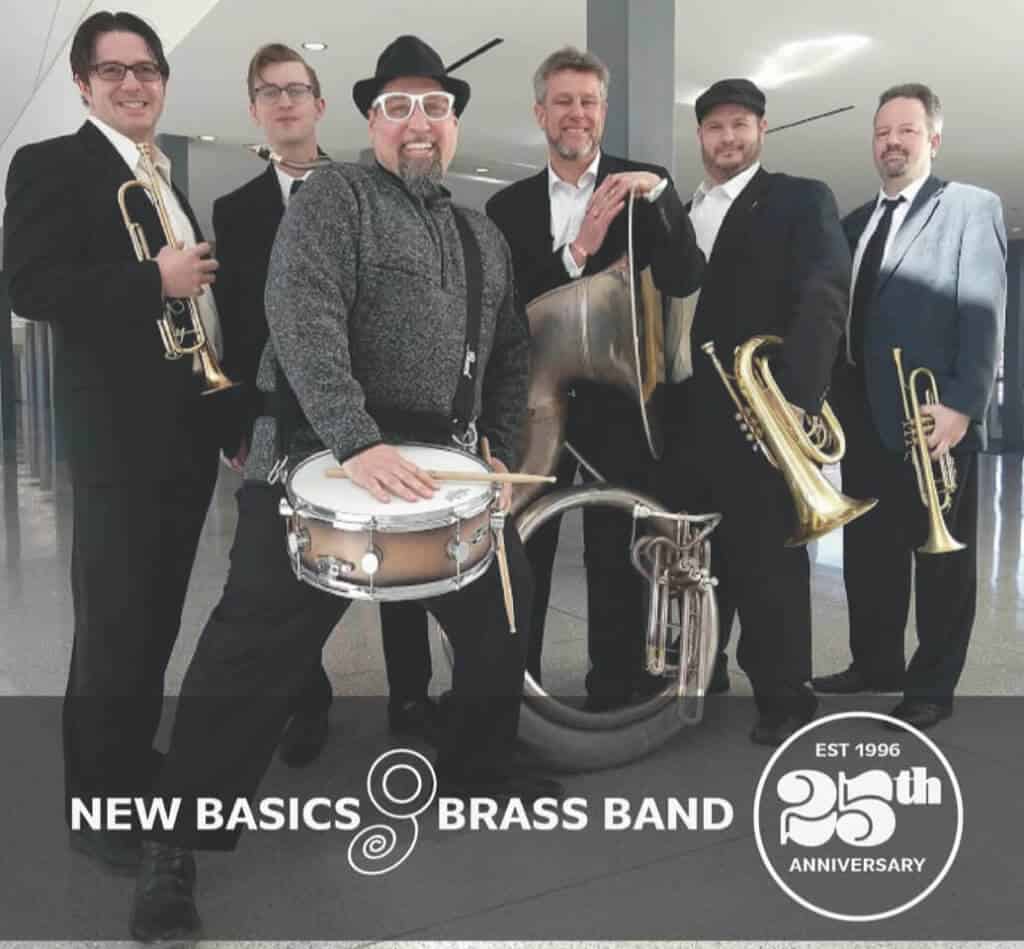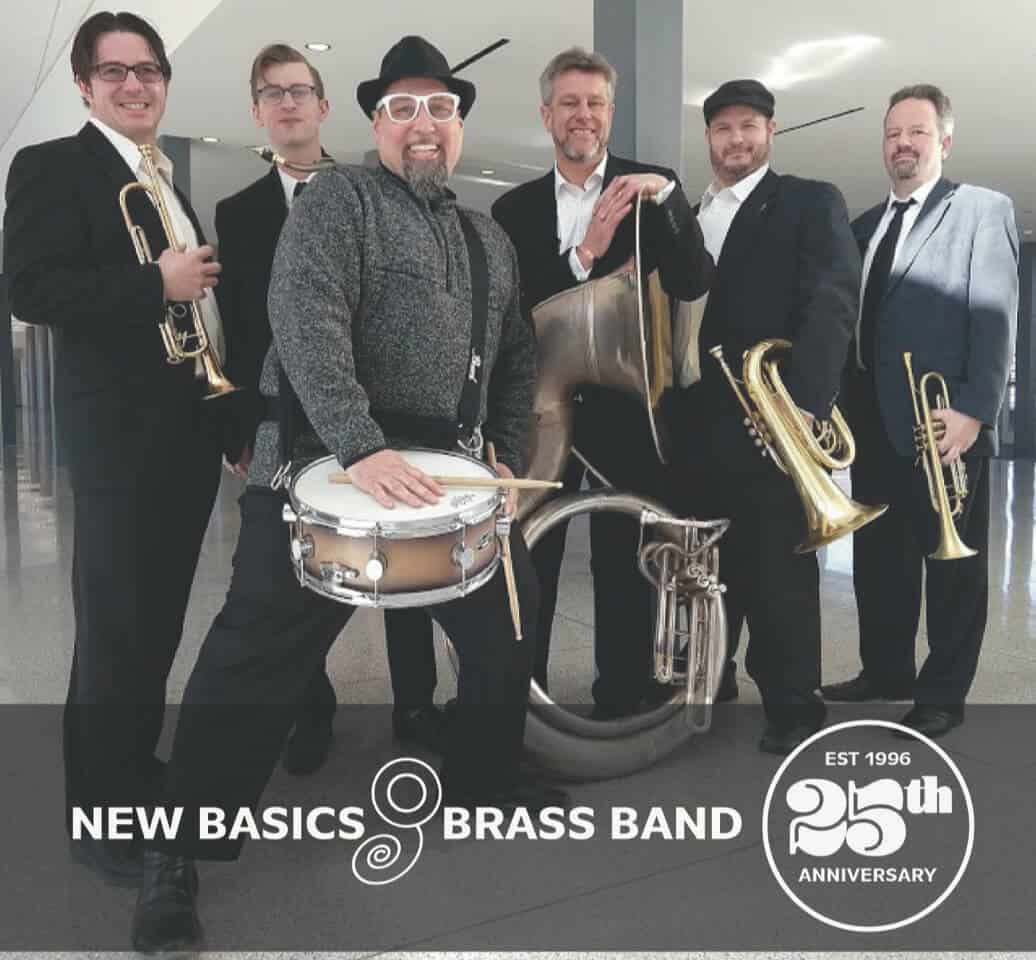 ***Please note: All shows at Natalie's have socially distanced table seating, and masks are required except while eating and drinking at tables. This show was originally scheduled for Fat Tuesday but moved due to extreme weather…The New Basics Brass Band returns to Natalie's Grandview for a very special "Mardi Gras in March" show that also marks the Band's 25th anniversary! Since then, the band has reinvented itself time and time again to explore new lineups, new musical directions, and ways to share them.  This past summer, the band performed nearly 20 front yard pop-up shows for music lovers sheltering in place.  While they explore what's next, the band is committed to keeping on keeping with what they love to do- sharing feel-good music.
For those not attending in person, this concert can be viewed for free from Natalie's Facebook page or YouTube channel starting at 8:30 pm. Donations are appreciated, and payments can be made via PayPal.me/NataliesColumbus or Venmo @NataliesColumbus. All contributions help support the musicians, production crew, and Natalie's.
Date: Friday, March 19, 2021