One Big Holiday – A My Morning Jacket Tribute Show
Presented by local Columbus Musicians - Playing to Vapors and Paper Morning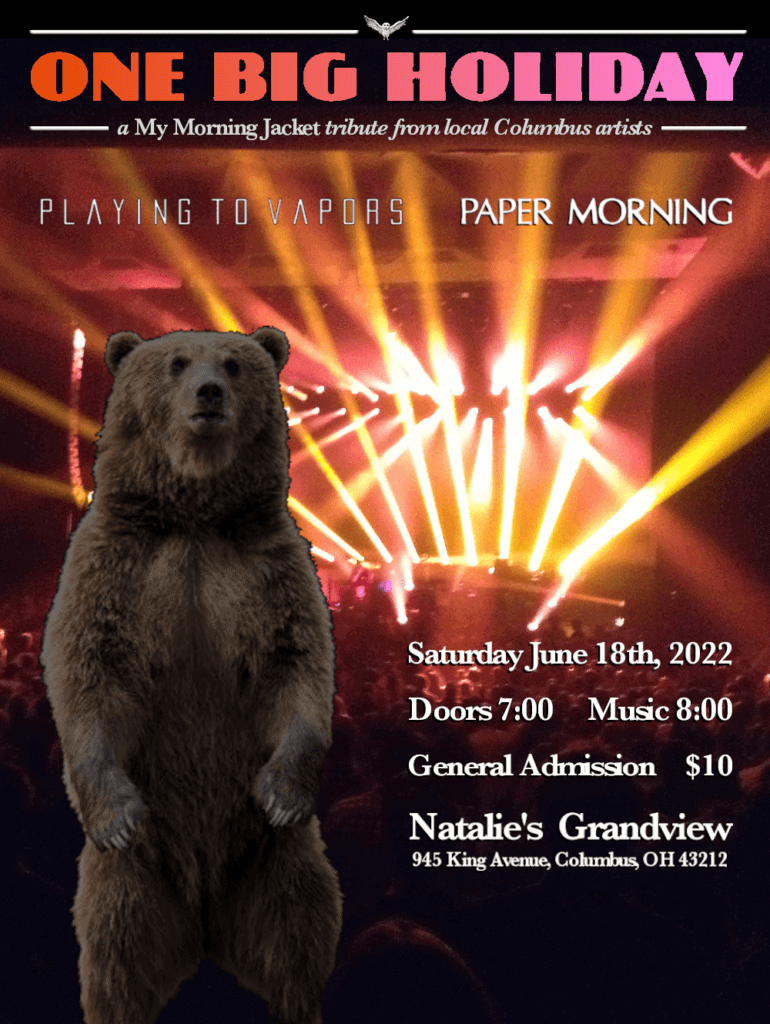 A My Morning Jacket tribute show from local Columbus Artists including Playing to Vapors and Paper Morning. An evening filled with the hits you love by My Morning Jacket, delicious food and drinks from the Natalie's kitchen, and a night you won't forget!
My Morning Jacket is an American rock band formed in Louisville, Kentucky in 1998. The band consists of vocalist/guitarist Jim James, bassist Tom Blankenship, drummer Patrick Hallahan, guitarist Carl Broemel, and keyboardist Bo Koster.
Playing To Vapors: Alternative groove-rock hailing from Columbus Ohio.
Paper Morning: Psych-infused rock with influences from folk to funk.
Make reservations for dinner on our Dining Room side prior to this show in the Music Hall by calling us during business at (614) 436-2625 hours or emailing us at [email protected].
Date: Saturday, June 18, 2022