Popgun & Hebdo Present: A Song For Bowie (Late Show – Postponed)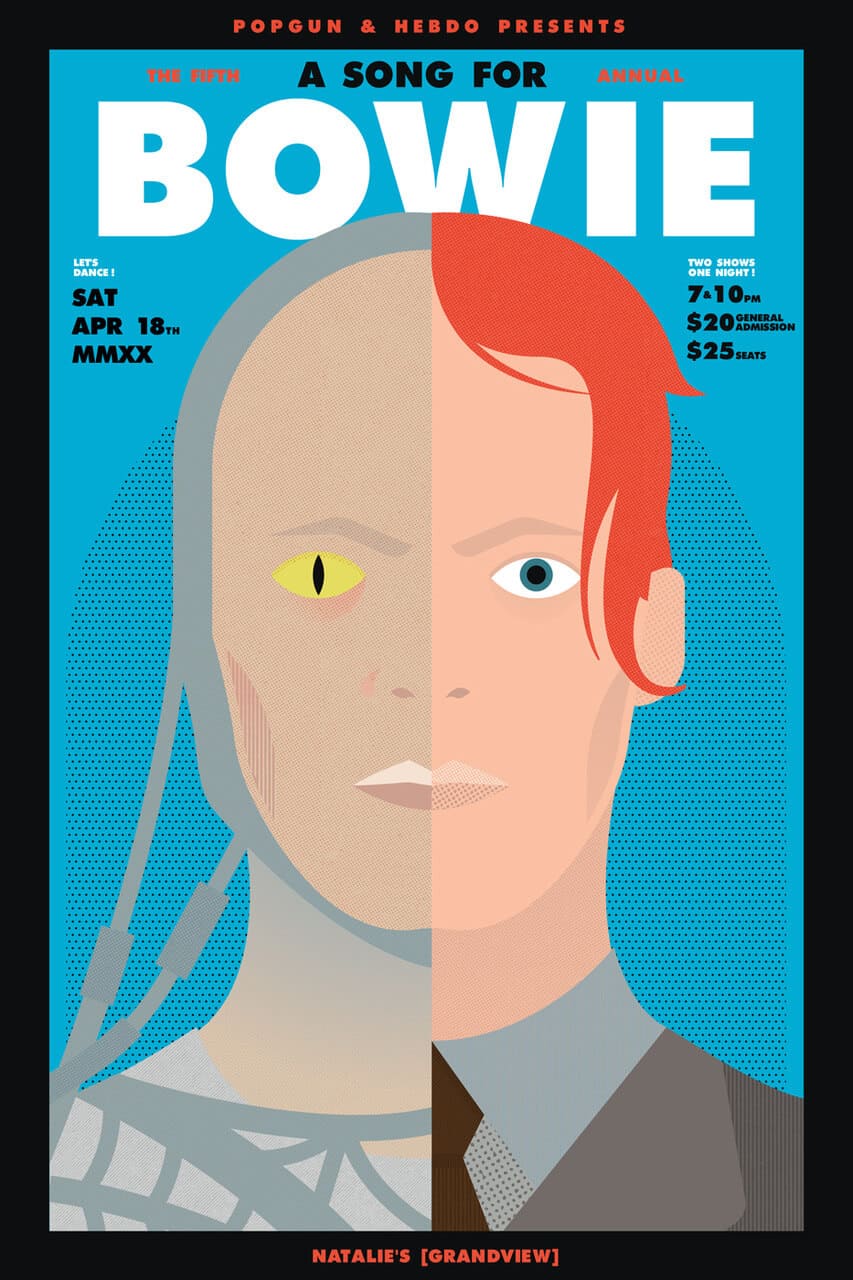 Popgun and Hebo present "A Song For Bowie." This amazing annual celebration returns with more ferocity and intent than ever before. The music of David Bowie is the absolute focus…anticipation and excitement await all. Excellent musicianship will shine brightly throughout the room. Members of Popgun, Hebdo, Playing to Vapors, Hoodoo Soul Band, and many more, will tackle the most iconic and deepest cuts of this monumental artists catalogue. Those who are already believers will relish in the homage paid, and those on the fence looking to journey out will enjoy leaving as musical converts. Dancing and individual fashion are encouraged and inevitable.
For this 5th annual year, two back-to-back shows in one evening are being offered for the lovers and aliens abound. All are welcome. Buckle up.
Date: Saturday, April 18, 2020