The Spikedrivers 20th Anniversary Show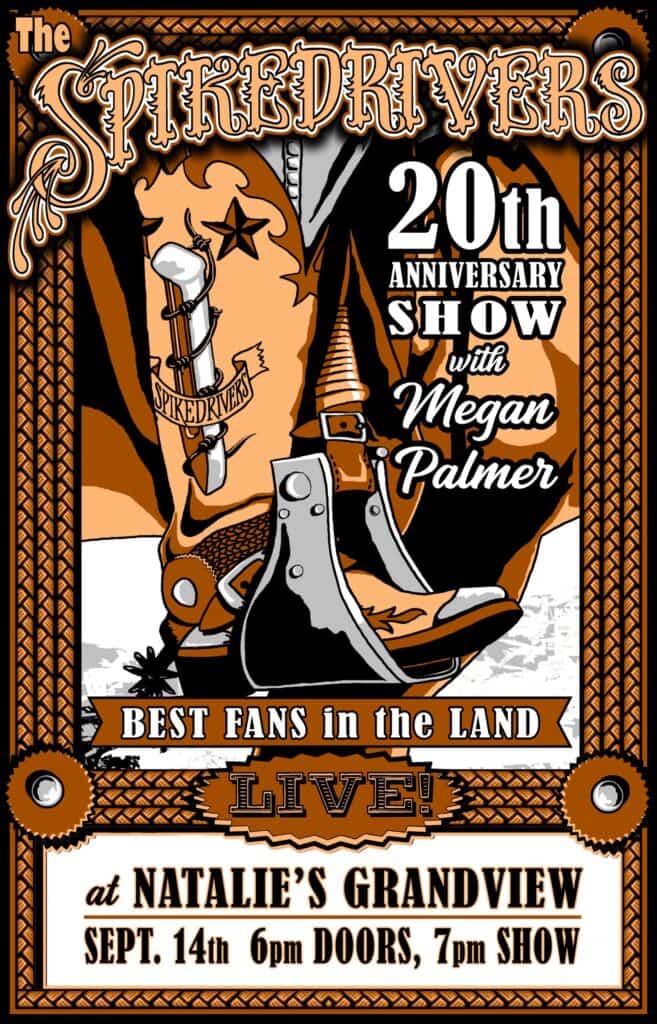 Celebrating 20 Years of The Spikedrivers! 
In 2003 a new sound sprang up in the Rust Belt; a raucous, down-and-dirty sound, an intoxicating and gritty sound that pulled people in droves to dance floors across the Midwest.
That new sound was the bluesy, upbeat, country-fried rock 'n' roll of The Spikedrivers.  Front man Jesse Henry's unique and down-home song writing meets the electrified ruckus and wild precision of the backing band similar to what might have been if Louis Prima had led The Band.
The band has four studio albums and three live records that brought their songs into the hearts and ears of listeners across the United States. The Spikedrivers can grab hold of an audience and turn them instantly to avid fans.
Food & Bar: Our full food and drink menu will be available before and during the show. If you have Standing General Admission tickets, a limited menu of pizza and fries will be available to order from the bar. If you would like to eat before the show we encourage you to make a dinner reservation on Resy for our kitchen side of the venue.


Date: Thursday, September 14