Revolving Wednesdays with Jesse Henry
Trio del Cielo (Megan Palmer, David Vaubel, Jesse Henry)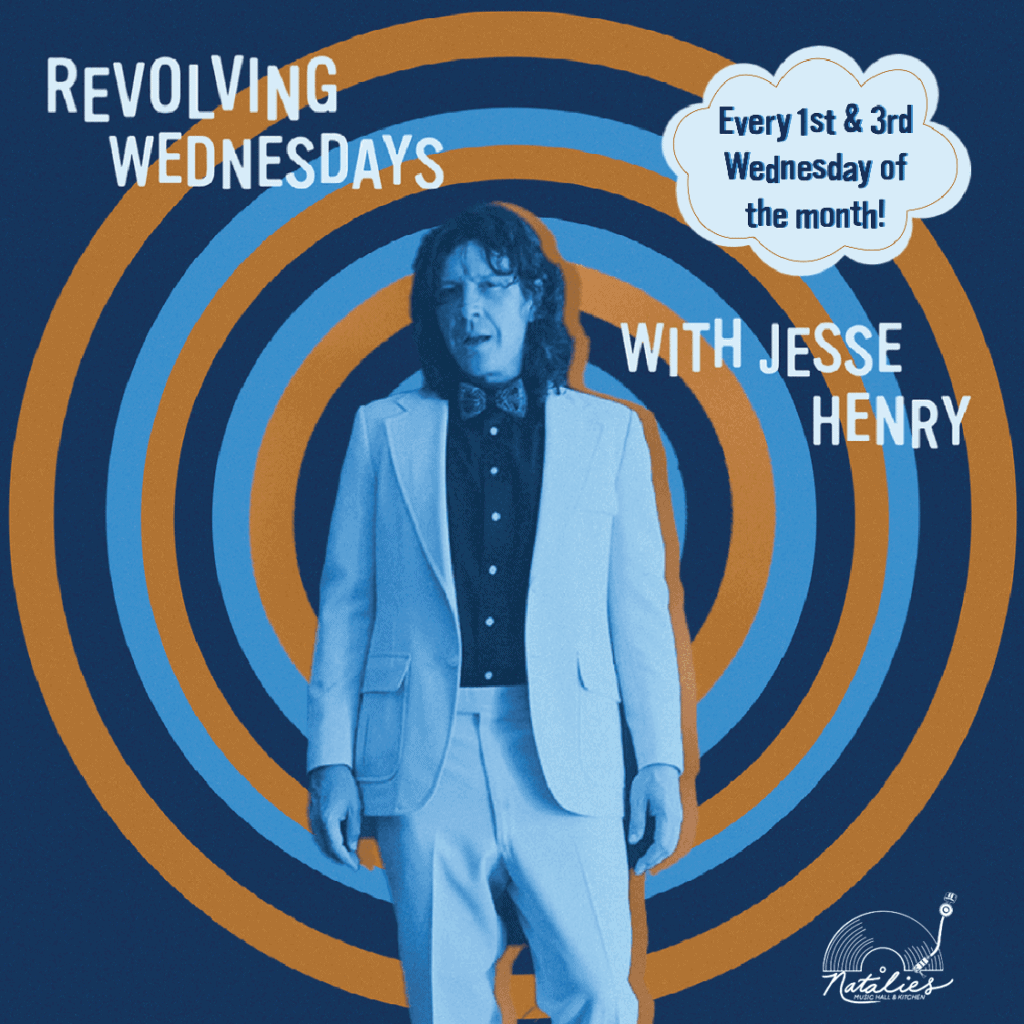 ***Please note: All shows at Natalie's currently have socially distanced table seating, and masks are required except while eating and drinking at tables. "Revolving Wednesdays with Jesse Henry" moves to Natalie's Grandview for this show with "Trio del Cielo", with special guests Megan Palmer, David Vaubel and Jesse Henry! This bi-monthly residency series is held on the first and third Wednesday of each month, and for each concert, Jesse will showcase the multiple dimensions of his decades long relationships with central Ohio artists.
Based in Nashville, Megan Palmer is best known in the Columbus area for her role with Jesse in the Spikedrivers, as well as her work with Tim Easton. Megan has come into her own as a gifted songwriter and continues to be a highly sought after multi-intstrumentalist and singer. David Vaubel is a talented singer and guitarist who has fronted The Randys for a number of years and recently has performed with the Kinks tribute band The Muswell Villebillies.
Jesse is a prolific songwriter and musician in multiple genres. A soulful singer, he earned a B.A. in jazz saxophone performance, writes instructional guitar books, and teaches guitar, piano, songwriting, and music theory. He is also the Dean of the Rafiki Music School in Nairobi, and fronts the popular band the Spikedrivers, Dawna, and other projects.
Date: Wednesday, June 2, 2021