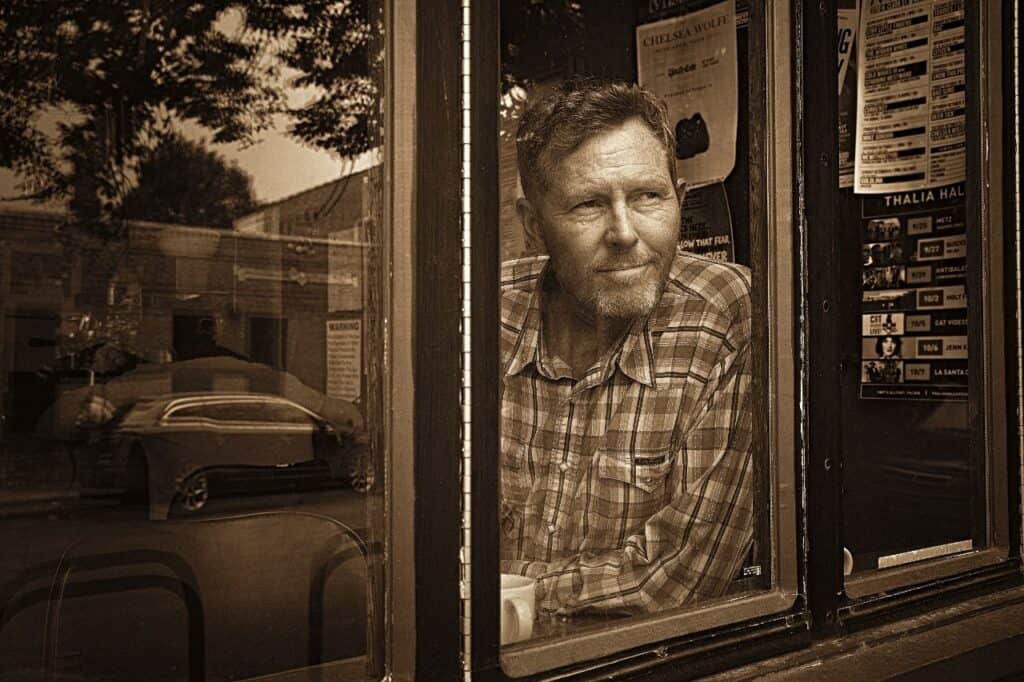 Natalie's is proud to present an evening with the talented and Grammy nominated artist Robbie Fulks in concert. His highly acclaimed album Upland Stories was nominated for two Grammy Awards: Best Folk Album and Best American Roots Song. Robbie is prodigiously talented, with the soul of a country singer and the mind of a vaudevillian and is widely regarded as one of the most gifted songwriters to ever ply the trade.  Lost in the deserved accolades for being a fabulously unique, clever, and heartfelt writer is the fact that he's also one of the best guitarists around. 
Robbie's made multiple radio appearances on the Grand Ole Opry, NPR's  Fresh Air, Mountain Stage, World Café, and others. TV appearances have included Austin City Limits; the Today Show, Late Night with Conan O'Brien, and 30 Rock. His writing on music and life have appeared in GQ, Blender, the Chicago Reader, DaCapo Press's Best Music Writing anthologies, Amplified: Fiction from Leading Alt-Country, Indie Rock, Blues and Folk Musicians, and A Guitar and A Pen: Stories by Country Music's Greatest Songwriters. As an instrumentalist, he has accompanied the Irish fiddle master Liz Carroll, the distinguished jazz violinist Jenny Scheinman, and the New Orleans pianist Dr. John.
Food & Bar: Our full food and drink menu will be available before and during the show.