She Burns Bright
A Night of Punk, Rock, Art and Poetry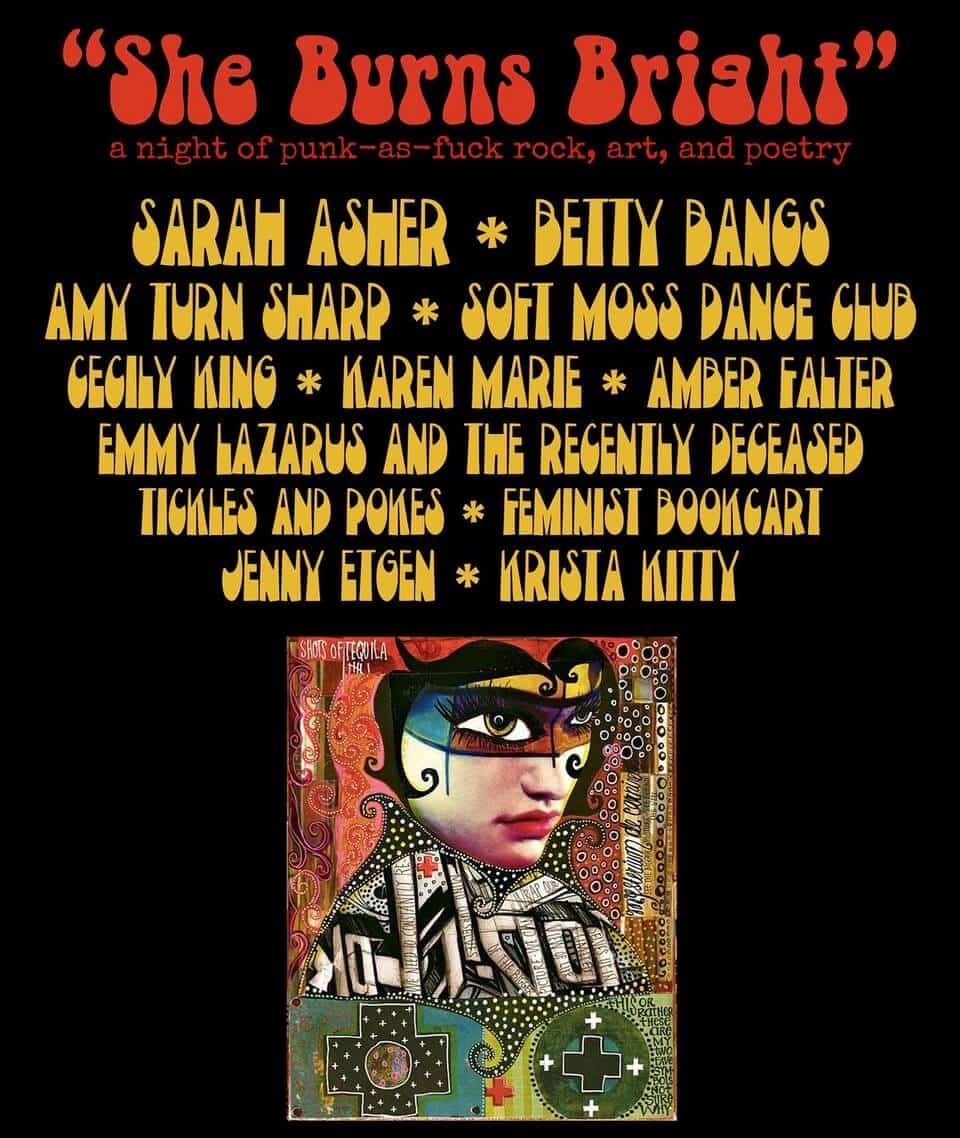 Natalie's is excited to again host She Burns Bright, a festival featuring female-driven music, art, poetry, dance, comedy, burlesque, and activism. What began as a one-off show has now become a movement of female expression and fierce Sisterhood! Due to COVID-19, tables will be sold instead of individual seats, and guests are requested to wear masks when not seated.
Featured Musicians, Poets, Dancers, Activists, and Visual Artists will include Sarah Asher, Betty Bangs, Amber Falter, Emmy Lazarus and the Recently Deceased, Karen Marie, Soft Moss Dance Club, Krista Kitty, Tickles and Pokes, Amy Turn Sharp, Cecily King, Jenny Etgen, and Feminist Bookcart!
Live Stream:
She Burns Bright presents a live streaming concert from the stage at Natalie's Grandview that can be viewed from the comfort of your own home. Order your ticket from our ticketing link and you will receive an email confirmation with a link to the stream and a discount code to receive 20% off an online or carryout order at any Natalie's location.
Further donations to the band can be made by clicking on our ticketing link or through our PayPal link:
PayPal.me/NataliesColumbus.
Please consider making a donation to help compensate the band and the video live stream production costs.
Date: Friday, October 9, 2020