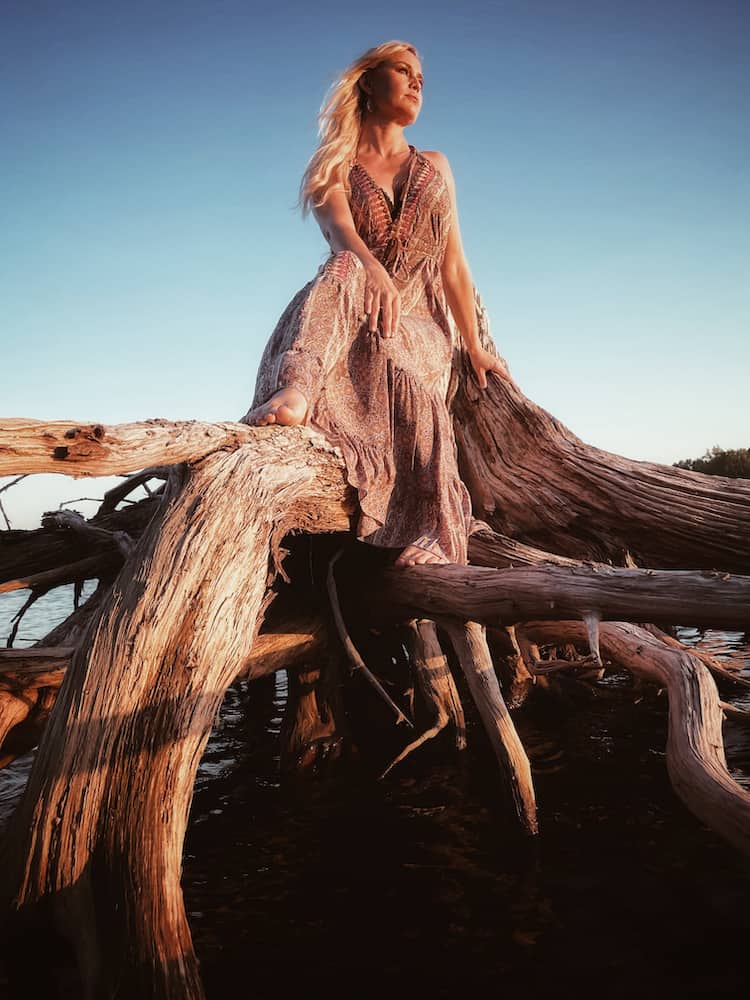 Sofia Talvik is a rare artist and an avid storyteller with a voice comparable to giants like Joni Mitchell, or as the Folk/Americana Magazine NoDepression said it "A singer/songwriter who is able to evoke the essence of Laurel Canyon circa the '60s as expressed in the work of Joni Mitchell, Judy Collins, Buffy Sainte-Marie and others who were able to paint beautiful tapestries from words and music.".
Prepare yourself for an unique and intimate evening, not unlike the 70's coffeehouses and speakeasy's. You will be up close and personal with a world class act that has played big festivals like Lollapalooza and SxSW and opened for artists like Maria McKee and David Duchovny (X-files, Californication). It is in this kind of setting where she can casually joke and communicate with the audience that her strength as a performer shines the most.
Her delicate songs are performed in an intimate way, showing off Sofia's angelic voice enhanced only by a tasteful mix of harmonies and delays, accompanied by the steady picking of her acoustic guitar and the rhythm section consisting of her own two feet, bells and a stomp box.
She's an experienced international touring artist that has toured through 47 U.S states, many of the countries in Europe and far away places like New Zealand.
Sofia Talvik's 8th studio album "Paws Of a Bear" was released September 2019. The album is reflecting inwards instead of to her surroundings, exploring thoughts about identity and home. The single "Take Me Home" has been charting on Folk and Americana radio charts in the U.S and Europe.
"Paws of a Bear, finds Talvik taking a more Americana-flavored approach — influenced by Jason Isbell, Valerie June and others" – Billboard Magazine
"This album is solid gold from start to finish" – Americana Highways
Food & Bar: Our full food and drink menu will be available before and during the show.