Songwriters In The Round: Megan Bee, Adam Remnant, & Caitlin Kraus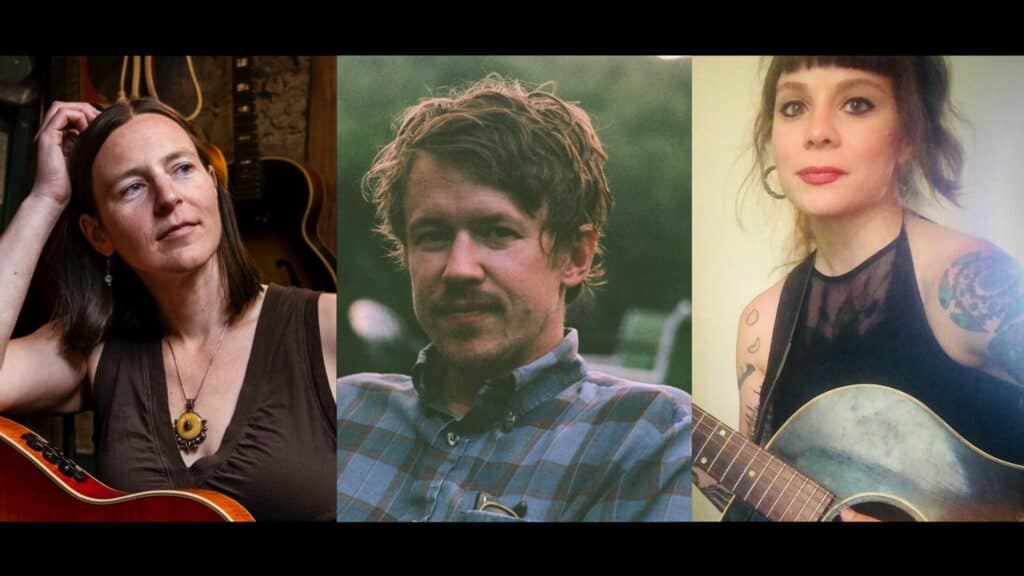 Megan Bee:
Athens, Ohio based singer-songwriter Megan Bee's work has been called "as real as it gets".  Her album Cottonwood was listed in the best of 2022 by Americana UK and No Depression Magazine. Her music is a blend of distinctly homespun vocals, acoustic simplicity, yearning soulfulness, and winsome storytelling. Check out their website!
Adam Remnant:
Adam Remnant is a songwriter, musician, producer, and educator who lives and works in Southeast Ohio.  Adam got his start fronting the folk-rock band Southeast Engine. As the principal singer and songwriter of the band, Remnant and his bandmates garnered critical acclaim from publications such as NPR, Paste Magazine, Pitchfork, American Songwriter, and many more. Remnant continues making music under his own name today. Adam has released the 2016 EP, When I Was a Boy, as well as the 2018 LP, Sourwood. Remnant's signature baritone voice and literary songwriting act as the focal point in the productions. Check out their website!
Caitlin Kraus:
Originally from Columbus, OH, Caitlin Kraus is a singer and songwriter living in Athens, OH. Kraus has performed her music solo and with a band over the past decade. Her music is melodic, largely lyric-based, and falls within indie-folk/alternative genres.  In 2020, Caitlin completed her first full-length album What Rises followed by the 2023 release Gone Beyond. When not writing music or performing, Caitlin works as a counselor and music therapist for adults in the mental health field. Check out their website!
Food & Bar: Our full food and drink menu will be available before and during the show.
Date: Thursday, January 18, 2024