Soulfly
Presented by Celebrity Etc presents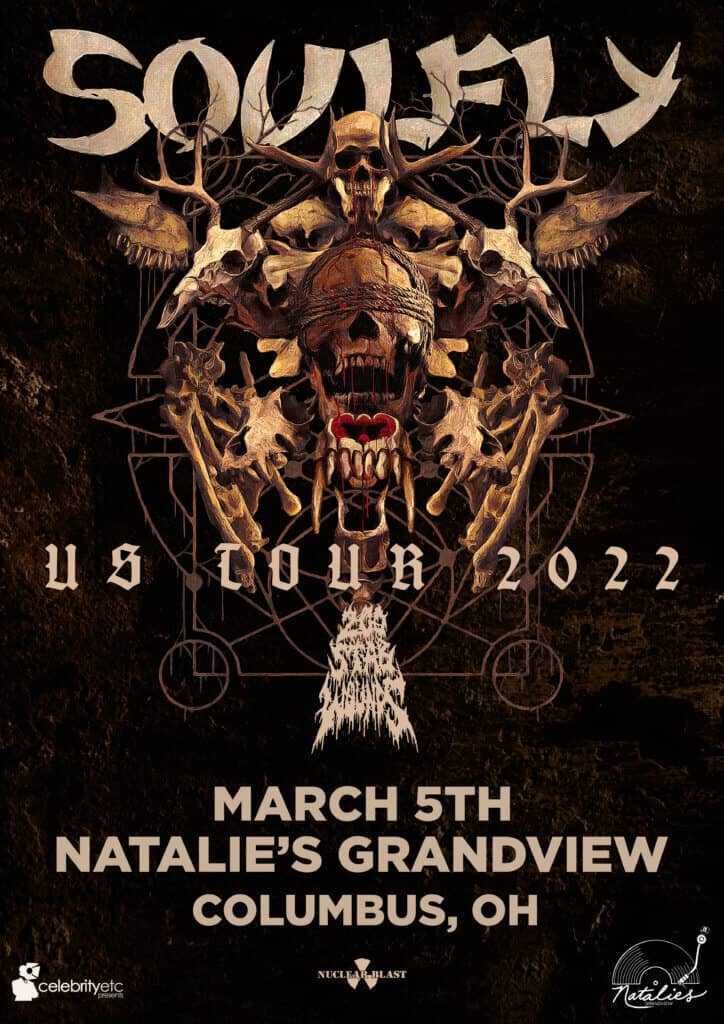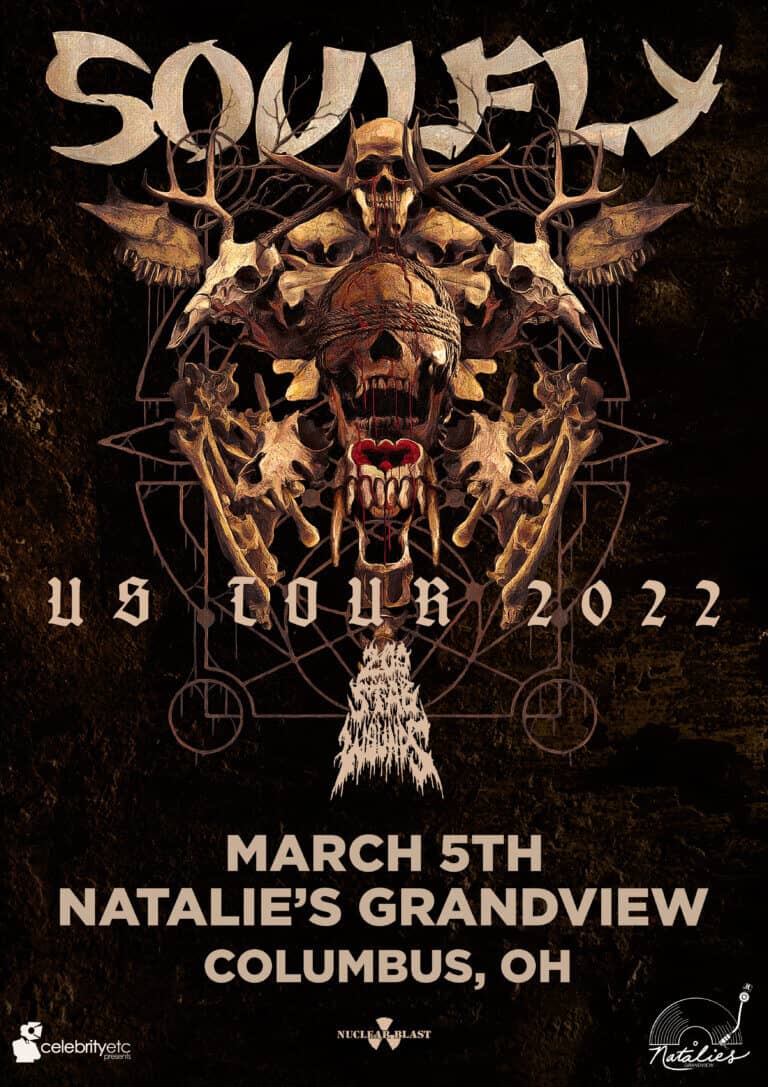 Until further notice, all shows at Natalie's will require proof of vaccination (card or photo), along with photo ID, OR a valid negative Covid test 48 hours prior to entry.
Both ancient and modern cultures rely heavily on rituals. From religious proceedings that date back millennia to daily 21st century routines such as checking social media, humanity gravitates towards ritualistic behavior for the appearance of order and a semblance of control over life's chaos. Perhaps more than any other artform, ceremonious behavior defines heavy metal. Thousands of fans worship at the altar of a speaker or congregate in person for the sermon of a live show. 
Two decades into their storied career, SOULFLY continue to engender near cultish zeal with each subsequent album and tour. In that sense, the group's eleventh full-length, »Ritual« [Nuclear Blast], lives up to the promise of its name with a metallic ceremony of the highest order. The iconic gold-certified quartet—Max Cavalera (vocals, guitar), Marc Rizzo (lead guitar), Zyon Cavalera (drums), and Mike Leon (bass)—cast their word in bludgeoning riffs, thunderous percussion, and menacing growls. The title proves apropos to say the least.
This show is in COLUMBUS and is replacing the previously scheduled Cincinnati date. Tickets from the Cincinnati show WILL NOT be honored at this new date. You must purchase a new ticket to the Natalie's Grandview show.
Date: Saturday, March 5, 2022