Steadfast Music Festival 2022
Presented by TUNED UP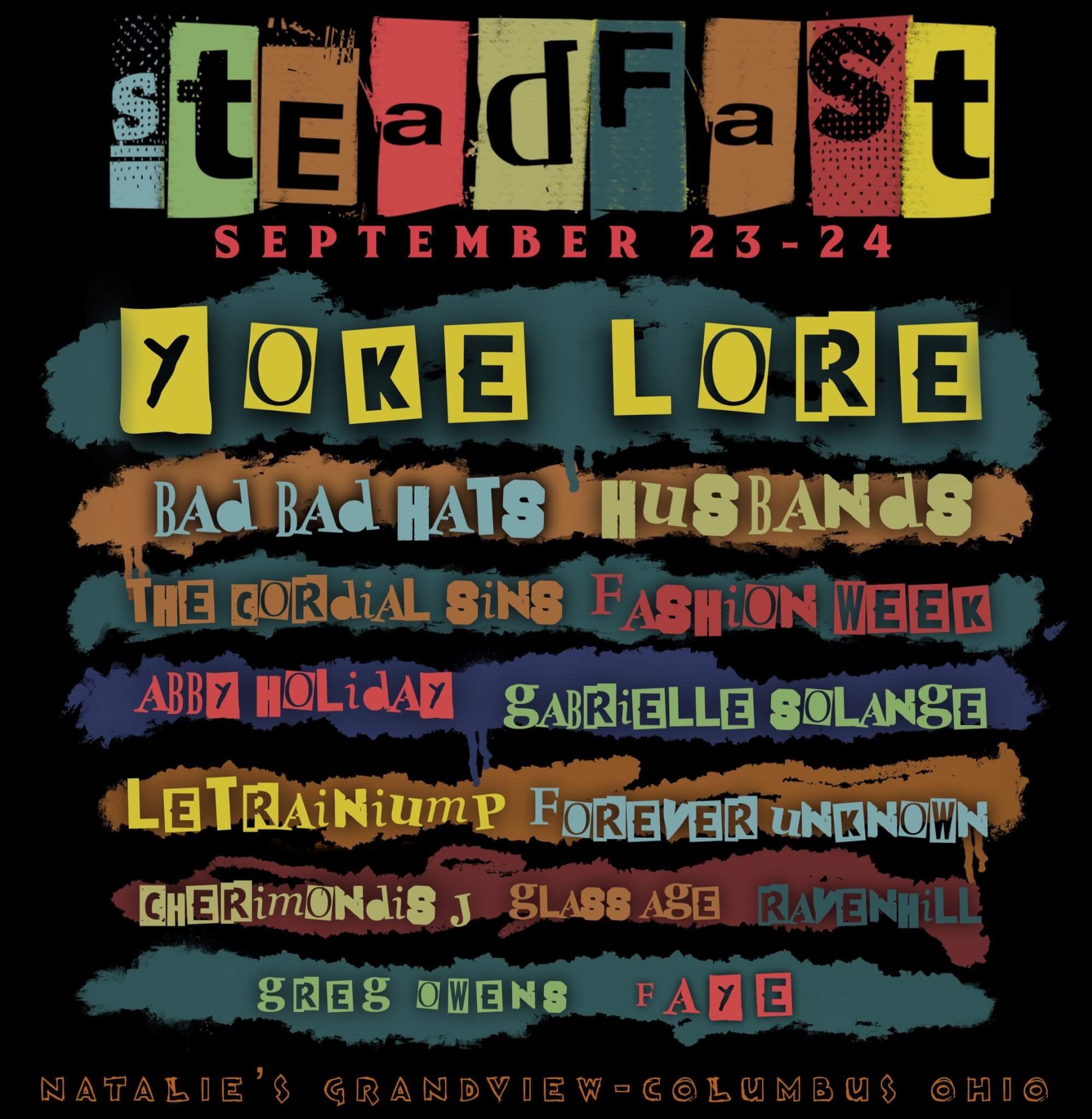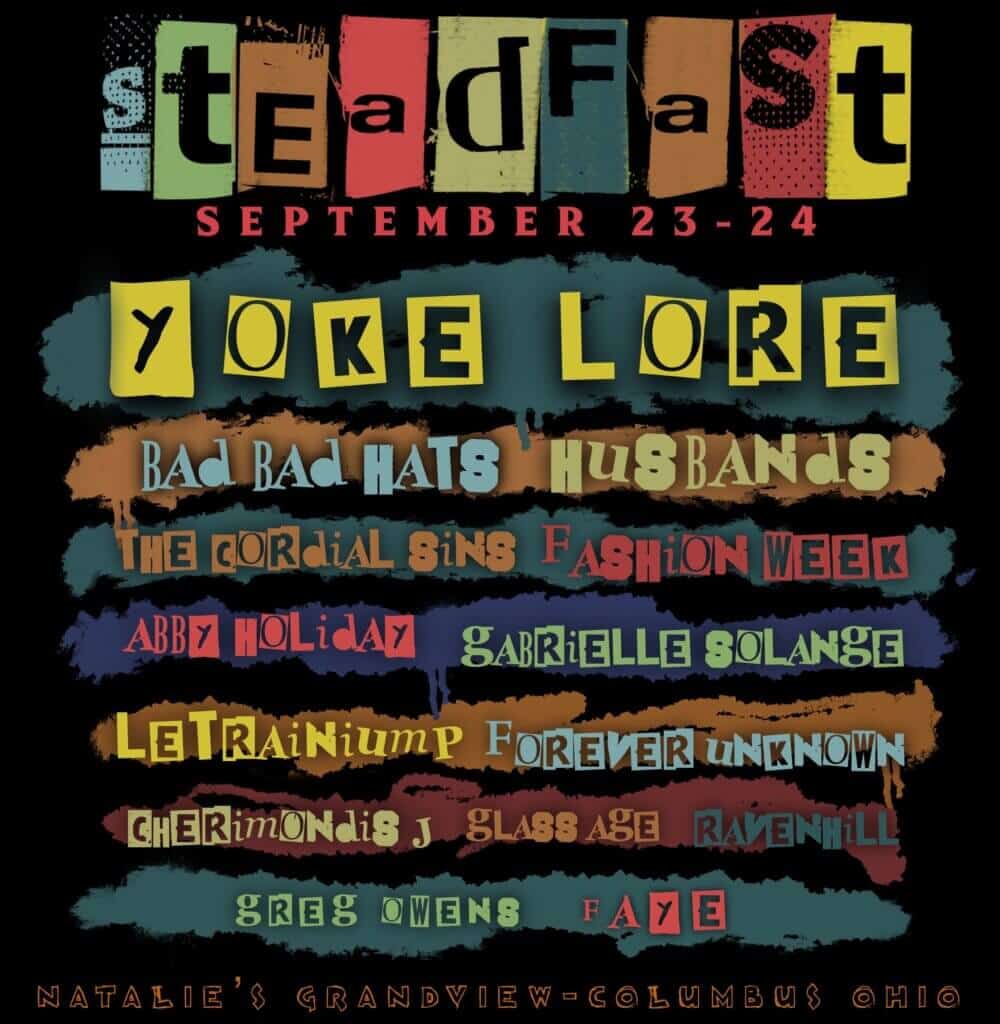 TUNED UP presents the 5th annual Steadfast Music Festival event! 14 bands showcasing in an event celebrating all things Tuned Up and giving back to you, the Steadfast Fans of the Columbus music scene.
This event will take place at Natalie's Grandview on both sides of the building including two stages – Music Hall Stage and Corner Stage, wood-fired pizzas served all night, and a full bar serving plenty of your favorite local beers and spirits!
More details to come in the next few weeks!
Lineup: Yoke Lore, Bad Bad Hats, The Cordial Sins, Husbands, Abby Holiday, LeTrainiump, Fashion Week, Forever Unknown, Glass Age, Ravenhill, Gabrielle Solange, Cherimondis J, Greg Owens, and Faye
Date: Friday, September 23